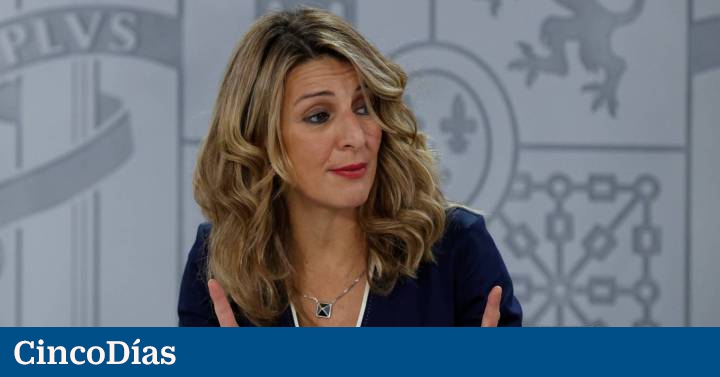 The Second Vice President and Minister of Labor, Yolanda Díaz, has advanced this Tuesday that in the spring she will begin the "listening process" to promote a new "broad, innovative, modern, democratic and different" political project that provides a "horizon of hope" .
This has been detailed in statements to RTVE to emphasize that this listening phase will last approximately six months and then, as a result of its conclusions, it will make a decision on its course. "I am launching this listening, but I am not going to be a candidate. After those six months I will make a decision," he has reiterated on several occasions. However, she has also considered that "this work of generating projects and measures must culminate in an electoral process."
In addition, he added that the promotion of this project will have a citizen character, where society will be the "protagonist" and the parties, and itself, will have a "secondary" role. "I want a country project for the next 10 years, I am not going to focus on labels. It will be a mixed process, which will have its contradictions, but it is not a project to the left of the PSOE," he stressed. On the other hand, he has not detailed how the financing of the project will be.
He has also advanced that he will shortly tour Andalusia, invited by the CC OO union, and that in April he will display an intense agenda, which will also include an international sphere.