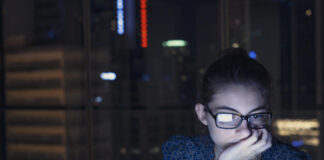 Microsoft-owned code workflow service GitHub has finally delivered a dark mode to take the strain off developers' eyes while coding in the dark. The new...
Orilla Asset Management (an investment company owned by Francisco Riberas' direct family), and AXIS, through Fond-ICO Next Tech, among other investors, have participated...
The blockchain system and generative AI are technologies that are currently in their infancy stage. We've barely experienced these technologies for 2-3 years on...
In the vast, dynamic landscape of financial technology, certain regions have been traditionally underserved. One of the most vibrant among these is the emerging...
The rapidly evolving payment industry has witnessed a paradigm shift in recent years, with Buy Now Pay Later (BNPL) emerging as a disruptive force....
I have been in the fintech space for 7 years and, I can tell you, it has been a long journey. Fintech is one...
Mumbai: Socxo, the Bangalore based brand advocacy platform announces the launch of Socxly in India. Socxly is an organic social marketing platform of products...
2020's top drivers for employee engagement are belonging and corporate social responsibility, according to Qualtrics. Image: Chainarong Prasertthai, Getty Images/iStockphoto Daily lives and lifestyles were recast...