Security researchers have discovered a major security flaw in cPanel, a popular software suite used by web hosting companies to manage websites for their...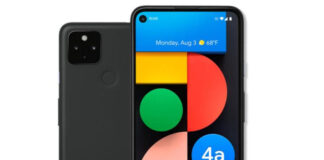 Last year's Pixel 4 and Pixel 4 XL incorporated flagship specifications, but had terrible battery life and were priced too high. This year we...
Graphic design uses visual structure to solve problems and conveys ideas through typography, drawing, color, and shape. There's no one way to do that,...
Having a good logo can make the difference between the success and failure of your brand. Become a designer with these pages to create...
If you need to crop an image or photo, Adobe Illustrator is not the best tool to do that. You can do the image...
Branding is everything, but what is it? Branding is the process of development and diffusion of a brand by using a series of elements and...
You can improve visibility and organic search traffic through SEO and create a brand. Marketing automation can save you time and make individual contributions....
The internet has many advantages for both employers and employees. It has made getting work done easier, faster, and more efficient. Due to the...