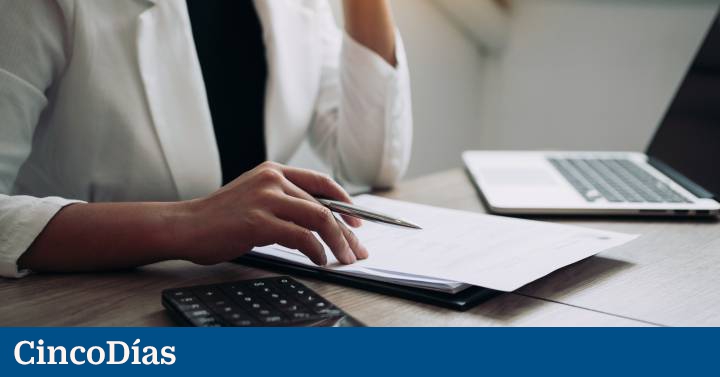 Restlessness. That is the atmosphere that is breathed in the banking and business sectors before the return of the loans guaranteed by the ICO that were granted during the pandemic.
Two years have passed since the credits were granted to help Spanish companies overcome the difficulties generated by the Covid-19 crisis. In fact, the return of the aid will be required from the months of April and May.
At the end of last year, the Government approved an extension of the economic measures to support the self-employed and entrepreneurs affected by the pandemic. Among those measures were the loans guaranteed by the ICO. However, experts warn that there could be an increase in non-performing loans, since during the 2021 financial year there was an increase in the costs of raw materials and supplies, among others.
In his opinion, the extension of the expiration term that was granted "will not solve the problem", since half of the companies that requested the credits already had them granted.
However, the banking sector has demanded new extensions of the term to avoid a massive request for restructuring and haircuts. Experts from the Bank of Spain, Funcas and Standard & Poor's warn that although delinquency is currently "contained", in the second half of the year it could approach 10% due to this situation.
delay returns
Likewise, it is feared that the real effect of Covid-19 will be noticed starting in the summer. There are already companies that are preparing documentation to ask the Government to make transfers that allow them to reduce their debts. In this sense, the maximum debt reduction could be 50% of the outstanding guarantee. This will be the case when the company certifies that during 2020 it had a drop in billing of less than 70%. On the other hand, up to 75% of the total guaranteed amount may be reduced if the billing fell by more than 70%. In addition, companies must have recorded losses in the profit and loss account.
This situation has caused some political parties, such as Ciudadanos, to have registered a non-law proposal in Congress in which they ask to extend the grace period for ICO credits for another six months. For this, they remember that a year ago the return of ICO credits was also delayed for up to two years.