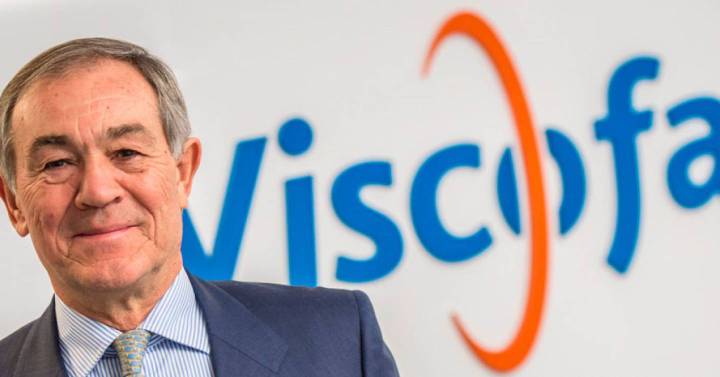 Viscofan closed a historic 2021 financial year in its history. The casing company increased its sales, profits and EBITDA above forecasts and to record levels, which have also resulted in an increase in shareholder remuneration.
Revenues stood at 969.2 million, a growth of 6.3% compared to 2020, thanks to the increase in volumes sold and also to higher prices. Of that amount, 925.1 million corresponded to the sale of casings and 44 million to the sale of energy, almost 20% more. By markets, revenue in Europe and Asia improved 10% to 553.3 million, "led by the good performance of China and Southeast Asia." In North America the increase was more modest, from 2.7% to 287.1 million, while in Latin America there was a drop of 0.4% to 128.9 million due to the weakness of the Brazilian real. Viscofan's performance during the year was consolidated in the last quarter, with growth of 7.3%.
As for profitability, its EBITDA reached a new all-time high of 246.7 million, 5.2% more, although in the last quarter it suffered a 6.6% drop due to "strong inflation" in energy and certain materials premiums that "have not yet been transferred to clients via price increases". The target result for the year is 133 million, 8.6% more, also a record.
The company has concluded with these results, "the best in our history", as the president of the group José Domingo de Ampuero y Osma says, its 2016-2021 strategic plan, "in one of the most demanding periods as a result of the pandemic, the volatility and uncertainty of the markets". "From this starting point, we began a new strategic plan to continue transforming Viscofan into an even stronger and more sustainable company, where, despite the adverse context of inflation in raw materials and energy, we are optimistic about future growth."
This situation of inflation will lead the company to review its prices. Viscofan acknowledges that it has started the year with "intense commercial activity", with the negotiation and implementation of "increases in sales prices to customers, justified by the inflation of operating costs".
More dividend
After this record financial year, Viscofan has decided to approve the distribution of an extraordinary dividend of 0.43 euros, which raises total shareholder remuneration to 1.84 euros, 8.2% more than last year, and equivalent to 64% of your net profit. In November, the board approved a dividend of 1.40 euros charged to the results, which was paid on December 22. You must also add the cent per share of the premium for attendance at the meeting. The extraordinary payment will be paid on June 2.