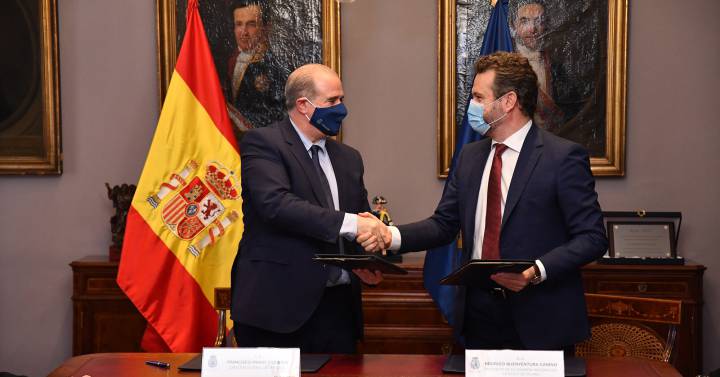 The National Police and the CNMV have signed a collaboration agreement to prosecute financial fraud perpetrated by unauthorized persons or entities. In this way, the National Police will inform the CNMV about the persons or entities that could commit offenses against the securities markets, as well as the initiation of legal proceedings related to them.
The agreement also establishes a national coordination point for all investigations carried out by Police units. The CNMV, for its part, will notify the National Police of any indication of financial fraud, and will provide advice to facilitate investigations.
"The collaboration that we have maintained in the previous agreement aims to better protect the investor and the citizen and should be reinforced in this, given the growing incidence of fraudulent offers and entities not authorized to provide investment services", highlighted the president of the CNMV, Rodrigo Buenaventura.
The General Director of the Police, Francisco Pardo Piqueras, added that both institutions are going to establish fluid and effective channels for the exchange of communication, and to collaborate in relevant training activities for their specialists.
The supervisor has indicated in a statement that financial fraud "has become one of the most relevant international threats of organized crime" and that financial bars "continue to evolve and adapt to develop a wide range of frauds that affect assets of large and small investors.
"The financial environment is becoming more complex and the fraudulent schemes more sophisticated and, in this sense, we make our specialization available to the National Police, which has very relevant means and experience in the investigation of these conducts", Buenaventura highlighted. .
Within the framework of the previous collaboration agreement, the Arana operation stands out, in which eight people were arrested in Spain, Bulgaria and Israel for defrauding 38 million euros throughout Europe.
To this is added the 'Chacal operation', with which "the largest cryptocurrency pyramid scam in Spain" was dismantled for a value of 280 million euros defrauded from more than 500 small investors, and the 'Bonanza operation', in development under the direction of the National High Court, which is investigating a cryptocurrency investment fraud with an estimate of 50,000 affected and 100 million euros defrauded.