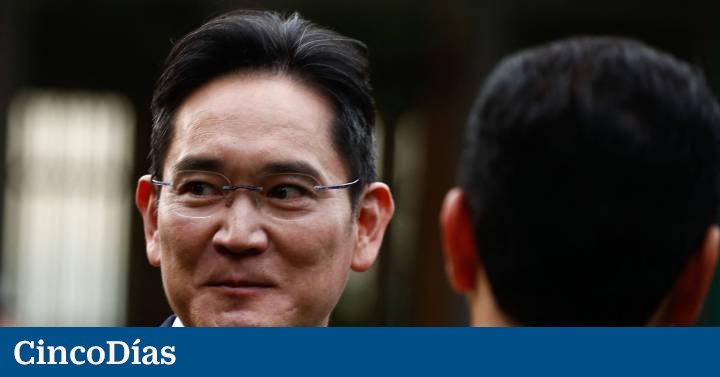 South Korean President Yoon Suk-yeol today granted a special pardon to the leader of the Samsung conglomerate, Lee Jae-yong, who had been sentenced to two and a half years in prison for his involvement in a bribery case involving former President Park Geun-hye.
Lee was paroled in August last year and his sentence officially ended on July 29, but he still needed a pardon to have his full rights restored, effective Monday and allowing him to pursue professional activities without no restriction.
Yoon made this announcement on the occasion of Liberation Day, a holiday that will be celebrated next Monday in the Asian country, according to the government, which also confirmed the pardons of the president of the Lotte Group, Shin Dong-bin, and another 1,691 people. .
Ex-president Lee Myung-bak (2008-2013), also involved in a corruption case, and other local governors convicted for the same reason, who would have been ruled out so as not to worsen the current president's approval rating, were left out of the list.
"These businessmen were included in the pardons in consideration of their role in leading national growth through technological investment and job creation, given that the country urgently needs to overcome the economic crisis," a government official said, in statements collected by the South Korean agency Yonhap.
During his remarks at the cabinet meeting, Yoon also expressed his hope that these special pardons will help stabilize the country's economy.
The de facto leader of Samsung, Lee Jae-yong was sentenced to two and a half years in prison for the bribes he paid to the network created around former South Korean president Park Geun-hye, while the president of the Lotte Group was sentenced to a similar sentence suspended in October 2018 for a case that also involved Park.
In South Korea, special pardons are often granted by presidents in commemoration of major national holidays, and the leaders of the country's largest conglomerates, known as "chaebol", are often the beneficiaries of the pardons, arguing that this will help to the national economy.