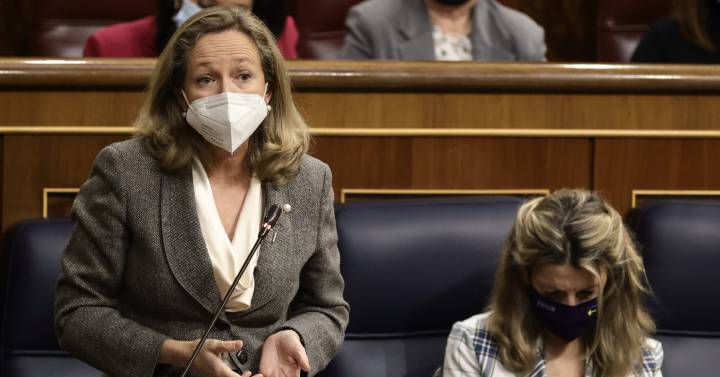 The First Vice President and Minister of Economic Affairs and Digital Transformation, Nadia Calviño, did not want to miss the opportunity to sign the protocol to increase measures to serve the elderly in banking, to announce that in March she plans to publish
the text of the preliminary bill for the creation of the Financial Client Protection Authority, a measure included in the 2022 Annual Regulatory Plan, and which is several years behind the initial objective already announced even with the Government of Mariano Rajoy a few years ago four years.
Calviño has pointed out in this regard that this new authority will be "a very useful mechanism to ensure that financial institutions comply with their obligations of conduct towards their clients".
The creation of an authority for the protection of financial clients is an initiative that was already proposed by the previous Government of the Popular Party and that the President of the Executive, Pedro Sánchez, picked up in 2018.
The intention was for the project to go ahead in 2019, but these plans were delayed by the calling of general elections that year and later by the outbreak of the pandemic, which led the Ministry of Economic Affairs to focus on response measures to the crisis. .
On the other hand, Calviño has also announced that, during the next few weeks, the Government "is going to adopt the draft Law on Customer Service Services", which is "practically pending the report of the Council of State".
This project is going to include "specific requirements" for the financial sector with the aim of improving channels and personalized attention to guarantee the "adequate" response to customers.