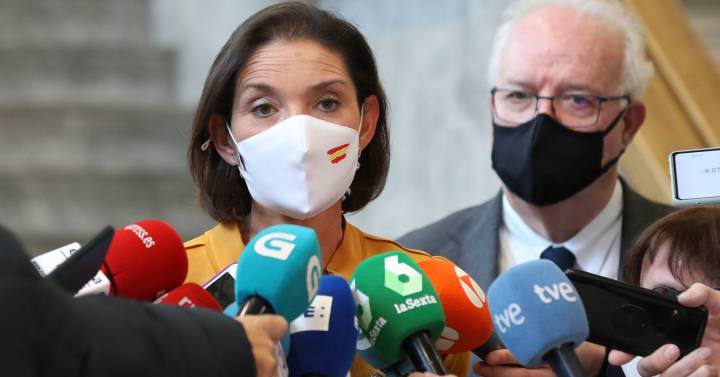 The Minister of Industry, Commerce and Tourism, Reyes Maroto, this Sunday ruled out the public intervention of the Alcoa plant in San Cibrao (Lugo). This has been affirmed in statements to Cadena SER Galicia, and has given the company an ultimatum to give an answer at the latest in December.
That is the deadline to which the minister has referred for the American multinational to agree to sell the Mariña Lugo factory, and has also called on it to make way for other firms interested in continuing with the production of aluminum in the north of Lugo.
Maroto has also defended his involvement in the conflict over the plant of components for wind turbines that Vestas has in the Lugo municipality of Viveiro, and regrets the confrontational attitude of the Galician government chaired by Alberto Núñez Feijóo, from whom he demands "loyalty" to face the industrial crisis.
In addition, he has accused the popular of trying to get political profit from the general strike that took place this week in A Mariña de Lugo. The Minister of Industry has announced in turn that this Tuesday the Council of Ministers will approve 29 million euros to promote tourism in Galicia, in what she interprets as a clear gesture of support for the Xacobeo.