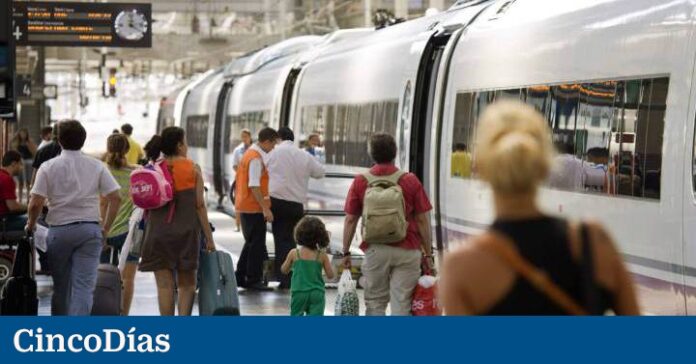 One of the nerve centers of Madrid, the Chamartín railway station, has changed its name. The Ministry of Transport has chosen Clara Campoamor, as has been published this morning in the BOE through the Order TMA / 1240/2020 of December 8. Specifically, the infrastructure is renamed the Madrid-Chamartín-Clara Campoamor station, as it already appears in the Catalog of lines and sections of the General Interest Railway Network.
The name change process begins with a joint report by the First Vice President of the Government and the Minister of Transport. And it is carried out in full execution of the station remodeling plan and the urban macro-project in the north of Madrid.
Clara Campoamor was a promoter and parliamentary defender of the female vote in Spain, and, with it, of universal suffrage. Graduated in law in December 1924, she was also one of the few lawyers of that time, along with her political rival Victoria Kent. After proclaiming the Second Republic, Campoamor was elected deputy for Madrid, by the Radical Party, in the 1931 elections. That year she was part of the Constitutional Commission that drew up the draft Constitution and on October 1, Article 36 was approved, which made it possible the female vote. Women were able to vote for the first time on November 19, 1933 in the general elections.
The Ministry of Transport alluded this morning to the historical role of the parliamentarian and the responsibility that Democratic Memory powers imply in matters of "dissemination and consolidation of the Spanish democratic culture and the fight for fundamental rights and freedoms."