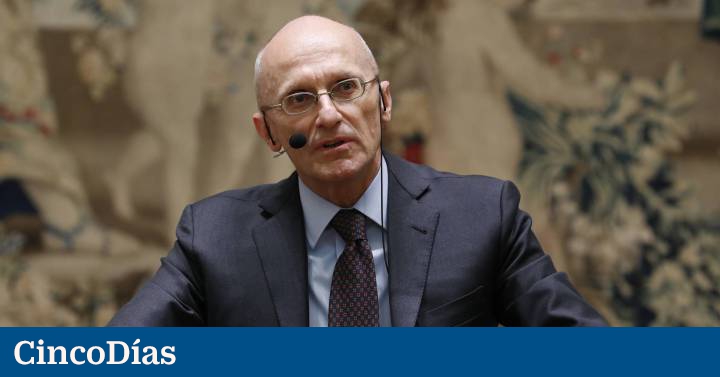 The European Central Bank (ECB) will require British investment banks to staff and resource their trading desks within the EU to manage their risk. And it is that, after Brexit, some of the main global investment banks that operated from London set up subsidiaries in the EU to continue serving continental clients. These subsidiaries are subject to the regulatory requirements of the ECB to ensure that they have "adequate governance and risk" and the supervisor has detected that in many cases they function as a kind of "empty shell".
In this sense, the president of the Banking Supervision Council of the ECB, Andrea Enria, pointed out that the supervisor will make "binding decisions" for the main investment banks, which will be accompanied by case-by-case requirements. "We want to ensure that entities have governance and risk management arrangements in place that are proportionate, from a prudential perspective, to the risk they create," Enria said. "The scope of the actual relocation and the specific configuration of the reserves will depend on the current configuration of each bank," he added.
In this way, banks could be forced to appoint a head of the trading desk within the EU or be asked to ensure that the desk has the infrastructure, the number of workers and the necessary experience to manage the risk. locally, the ECB noted. They could also be required to establish a governance and internal control framework for remote registration practices and to ensure limited reliance on intra-group coverage.
Of the trading desks analyzed by the ECB in seven investment banks considered key, 70% continued to use a contracting model back to back, a practice frowned upon by the supervisor in which a company transfers risks to a third party or another intra-group entity that in turn covers it. It also found that 20% of the desks were organized as split desks, where a duplicate version of the main dealing desk located abroad is set up within the eurozone legal entity to manage the part of the risk that is held there. it originates.
These practices would leave the EU subsidiary exposed to a situation of vulnerability in the event of market turmoil."It is our duty to protect the depositors and other creditors of the local legal entity, avoid the interruption of banking services and safeguard the financial stability in our area of ​​jurisdiction," said Enria.