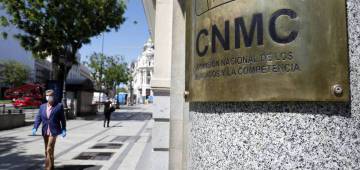 The CNMC investigates possible anti-competitive practices, consisting of agreements for the manipulation and distribution of tenders called by the Ministry of Defense, in relation to the supply, maintenance and modernization of military material, especially military vehicles.
During November 3 and 4, the CNMC has assured that it carried out home inspections in several companies that operate in the military material market. These actions are the result of the investigation opened last June. The Commission then carried out a first round of inspections at the headquarters of several companies and counted on the collaboration of the Autonomous Competition Authority of the area in which they are located.
According to the CNMC, "the inspections represent a preliminary step in the process of investigating the alleged anti-competitive conduct and do not prejudge the result of the investigation or the guilt of the inspected companies. If, as a result of the inspection, indications of prohibited practices are found by the Law of Defense of the Competition and by the Treaty of Functioning of the European Union, will proceed to the formal initiation of sanctioning file ".
The CNMC has declined to make public the names of the companies it has registered.