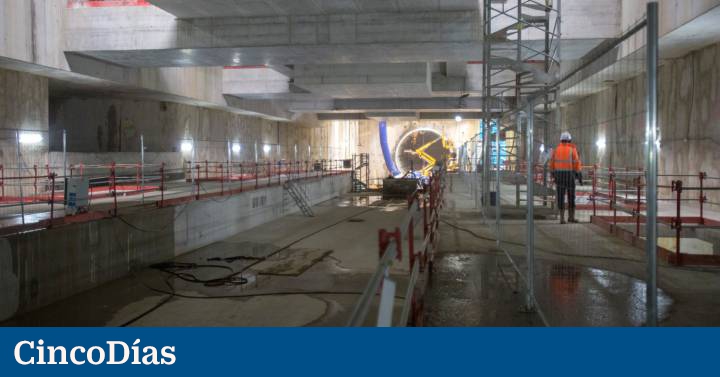 One of the largest European metro projects underway, that of the extension of the network in Paris, will have Spanish advice. The Catalan operator TMB has been made with the technical assistance contract for the operation and maintenance of the future bypass lines of the capital. The consortium formed with the engineering Systra will work for Societe du Grand Paris (SGP) in the construction project and commissioning of 200 kilometers of automatic operation lines.
TMB and Systra will work on the lines 15, 16, 17 and 18 of this French metro. SGP's goal is for all of them to connect with existing radials to improve connectivity with the center of the capital.
Representatives of the consortium have already held meetings (on April 20 and 21) with the SGP, and have visited the works of a maintenance workshop and a future station, as revealed by TMB. Customer assistance will occur at the transfer and commissioning stages of the metro. But before that time comes, they will try to anticipate the needs and possible risks to ensure a good start.
The operators will be selected by Île-de-France Mobilités, Transport authority in the Île-de-France region. For the maintenance tasks, it has been chosen RATP Infrastructures.
The president of TMB, Laia Bonetstated that "TMB's prestige and experience allows it to advise on international projects in cities as important as Paris and also generates additional income that we allocate to improving the financing of public transport and the service we offer to citizens."