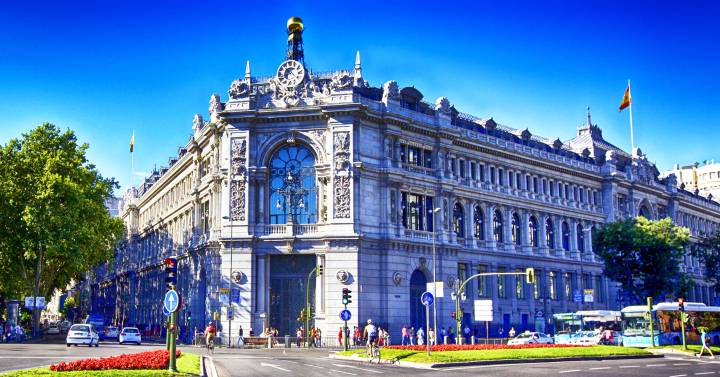 The deputy governor of the Bank of Spain, Margarita Delgado, has pointed out this Wednesday to cyberattacks and outsourcing or outsourcing of services as the greater risks than for entities financial institutions entails the process of digitization of the sector.
Delgado has inaugurated the conference "New competition, new businesses and technology in the banking sector "organized by Funcas, and has focused their intervention in the benefits, challenges and risks that it entails for the financial sector the digitization process.
The banking sector "is not alien to this phenomenon" but, on the contrary, "is one of the most affected by this transformation process", due to to the extraordinary development of technology and its direct application, trend that will increase in the coming years.
Artificial intelligence, big data, cloud services, technologies of distributed ledger or decentralized finance are elements that will play a "key" role in the near future of finance, has said Delgado.
Among the most obvious benefits that the financial sector can extract of digitization, Delgado mentioned cost reduction in the medium term, "despite the non-negligible amounts of investment which requires".
This cost reduction must be accompanied by an increase in the revenue, crucial for a sector with "very low" returns and that will come through expanding the customer base and creating of new business opportunities, through digital platforms in
those that third parties market their products.
One of the main risks for the sector lies in this operation, which is the dependence on third parties, very useful to reduce costs, increase flexibility and improve efficiency, the deputy governor has said.
But entities "must carry out an in-depth analysis of the risks that relying on third parties may pose when it comes to provide certain services ", and do not forget that" they will not be able to delegate the responsibility they have when carrying out an activity, regardless of whether
whether outsourced or not. "
The other great risk, "the main one", according to Margarita Delgado, facing the sector is cyber risk, due to the increase in interconnections, both with third parties and with customers, which increases exposure and therefore the probability of attacks.
In addition to establishing barriers that protect systems and processes entities so that they can operate in a secure environment, It is necessary to design resilience plans to determine which activities are critical and thus be able to guarantee that entities are capable of
operate in exceptional circumstances. "Zero risk does not exist and the digital world is no exception", Delgado has indicated.