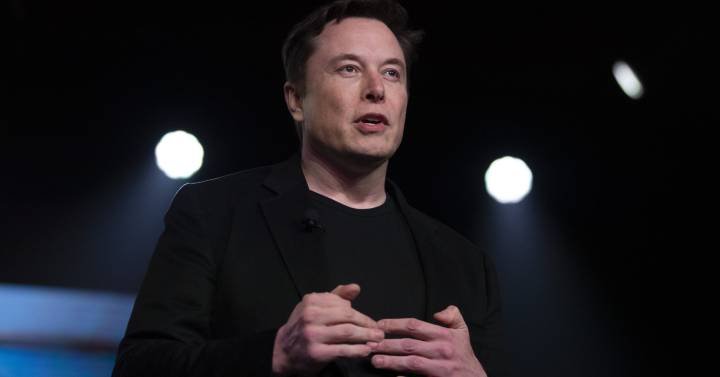 Tesla shares listed in Frankfurt fall about 9% in early trading on Monday as investors prepare for the sale proposed by the president of the electric car company, Elon Musk, of 10% of its shares after take a poll on Twitter.
Musk, the richest person in the world, tweeted on Saturday that he would divest 10% of his shares if users of the social network approved the proposal. The Twitter poll, which asked Musk supporters if he should sell shares, garnered more than 3.5 million votes and 57.9% of people voted "Yes."
Tesla shares traded in the US are up 73.2% so far this year, compared with a 23.9% rise in the Nasdaq Composite Index.
Musk had previously had to exercise a large number of stock options in the next three months, which would generate a large tax bill. Selling some of your shares could free up funds to pay taxes.
"He was willing to accept either of the two results," Musk said after the vote ended. Market participants expected speculators to try to overtake
your sales.
As of June 30, Musk's stake in Tesla amounted to 170.5 million shares and selling 10% would equal about $ 21 billion based on Friday's close, according to Reuters calculations. Including stock options, Musk owns a 23% stake in Tesla, the world's most valuable auto company.
Musk's poll follows a proposal by United States Senate Democrats to tax billionaires' stocks and other marketable assets to help fund President Joe Biden's social spending agenda and fill a loophole that has allowed them to defer payments. taxes on capital gains indefinitely.
Tesla surpassed a trillion dollars in market capitalization at the end of October, becoming the fifth American company to join a club that includes Apple, Microsoft, Amazon and Alphabet.