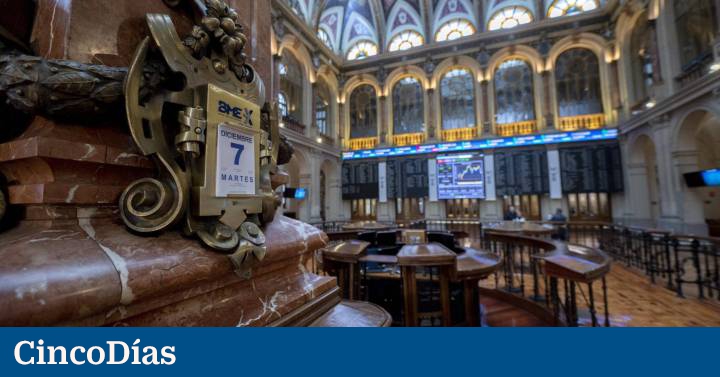 The artificial intelligence company Substrate AI received authorization from BME this Wednesday to become the third company to debut on BME Growth, with a valuation of 94.9 million euros. The company, formerly known as Zonavalue, will debut at a future date with a price per share of 4.3 euros with Deloitte as Registered Advisor and Renta 4 Banco as Liquidity Provider, according to a statement.
Substrate AI will thus become the fifth company to debut from BME's pre-market environment, which brings together 41 companies, 19 companies and 22 partners. Prior to its debut, the company has carried out a capital increase of 7.6 million euros through which it has created 1.7 million shares.
The company has registered losses of 718,886 euros in 2021, about 20 times more than the 37,373 euros lost in 2020. Revenue, for its part, has increased by 135%, to 1.6 million euros. The main shareholder of the company is MSAN Global Financial Agents, which controls 44.18% of its capital and is controlled in equal parts by its founding partners who, in total, account for 62% of the firm's capital.
If his participation in this company plus his individual shares are added, the president of the company, Lorenzo Serratosa, controls 19.83% of the capital; the CEO, José Iván García Braulio, 18.5%, and the directors, Francisco Javier Muñoz Sanfeillu and Fernando Villar del Prado, 11.26% and 11.25% each. Thus, the firm's Technology Director, Ben Worth, controls 8% through the company Worth Ventures, while a group of 191 shareholders hold the remaining 30.37% of the capital.
In a statement, the company has highlighted that this remaining 30% will act as a 'free float' and has highlighted that due to the atomized nature of the capital, a prior sale or subscription of shares will not be necessary before the exit. Substrate AI is defined as a Spanish Artificial Intelligence company that develops its own technology, based on reinforced knowledge agents that can be trained to perform a wide variety of tasks. The company has appointed two new directors for its IPO: the auditor Jesús Mota and the French financial advisor Cyrille Restier.