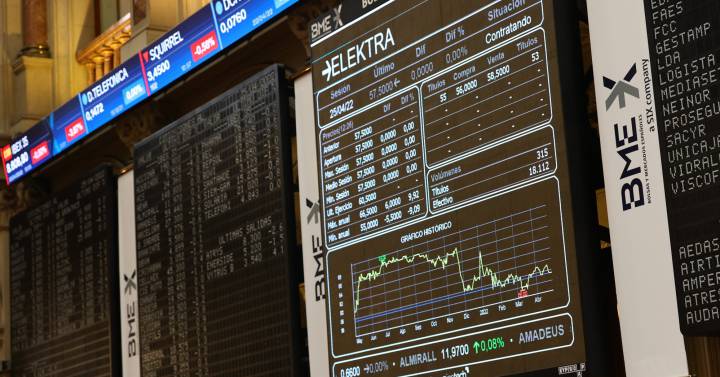 The european bags they want to recover positions before the key appointment of the Federal Reserve (Fed) in which it will probably raise interest rates by 50 basic points at once. Following yesterday's declines, EuroStoxx 50 futures point to a 1% rebound. For its part, the euro remains at a low of 1.05 dollars.
The Ibex 35 lost 1.73% yesterday, the biggest fall in just over a week, to 8,436 points. In the year it already yields 3.19%. Today, he seeks to regain 8,500 points.
Today, there are hardly any macro references to mark the session. Unemployment data for the eurozone will be released.
In Asia, the Stock Exchanges of Japan and China have not operated for the day of the Constitution and Labor, respectively. Yesterday, Wall Street closed in the green, in a day of great volatility in which the S&P 500 reached a new low for this year. Investors have their eyes on the meeting of the US Federal Reserve (Fed) that takes place tomorrow and on Wednesday, after which the organization will issue a statement on monetary policy.
In the debt market, yesterday the 10-year US bond exceeded 3% for the first time since November 2018. Today it stands at 2.993%. The Spanish bond interest at the same term falls slightly to 2.013%.
Investors already see a 50 basis point rate hike by the Fed as certain, with a high probability of additional half percentage point hikes at each of the next three meetings in June, July and September.
In the raw materials market, Brent oil, a benchmark in Europe, is trading stable at 107 dollars a barrel. Texas intermediate oil stands at $105.17.
In currencies, the euro continues to hit a 2017 low of $1.05. From Ebury, the global fintech specialized in international payments and currency exchange, they maintain that "the greenback is now trading at very high levels, the highest in more than five years in response to the aggressive stance of the Federal Reserve and the increase of concern about global growth.