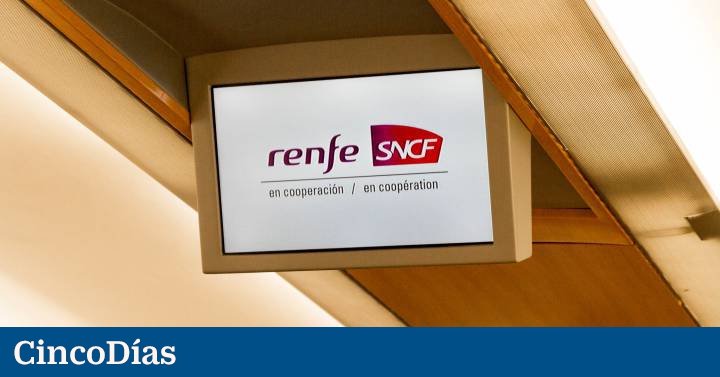 Checkmate the alliance between rail operators Renfe and SNCFthrough the jointly owned Elipsos, which allows high-speed cross-border routes between Spain and France since 2013. The French public company has made the decision to settle the relationship at the end of this year, according to the newspaper. The echoes citing an official source from Voyages SNCF. The reason explained is in the accumulated losses. This cooperation affects the Barcelona-Lyon-Paris and Madrid-Marseille routes.
Renfe sources explain that it has been a unilateral decision of its ally, which is not shared from Madrid. The intention of the presiding firm Isaiah Taboas was to renew in December and his goal now is save those services. For this, Renfe is going to request permission to the French authorities. The first hurdle that the company dependent on the Ministry of Transport will have to overcome is the homologation of its rolling stock to reach Paris at high speed.
The break comes after the serious impact of the pandemic on passenger traffic, with demand that plummeted more than 70% in 2020 and almost 60% in 2021 in these cross-border corridors. But SNCF and Renfe have also been in a competitive position since last May in high speed in Spain, where the French company operates under the Ouigo brand. And soon they will be rivals in the neighboring country. Renfe works so that its trains can reach Paris and is also interested in operating regional networks and in the eurostar which links to London.
Both companies have been working together with daytime TGV and AVE trains for nine years, after previous experience with night services. The SNCF uses its Alstom trains to cover the Paris and Barcelona axis, and Renfe's AVEs cross the border on the Madrid-Marseille and Barcelona-Lyon routes.
As stated by SNCF, its intention is to continue covering the connection between Barcelona and Paris, but it will no longer be in cooperation with Renfe.