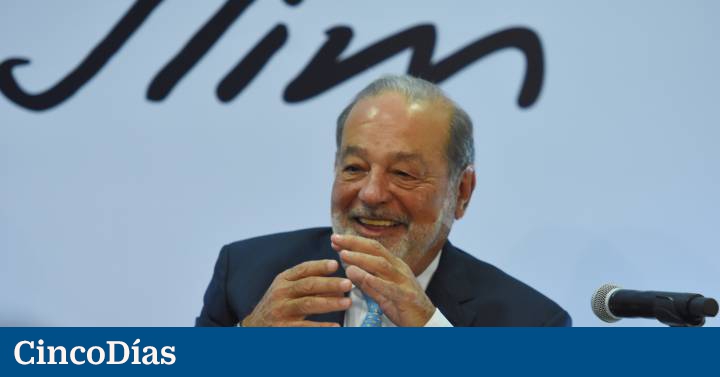 Mexican tycoon Carlos Slim continues to strengthen himself in the Spanish real estate market, where he already owns Realia. The businessman, through FCC, has launched a takeover bid to reach 29.4% of Metrovacesa, as reported by the company to the CNMV on Tuesday. In this way he will take on a role as a relevant shareholder in real estate controlled by Santander and BBVA and in which he already had 5.4% of the capital.
The board of directors of FCC approved yesterday to formulate a voluntary takeover bid on a maximum of 36,402,322 shares of the Madrid promoter, representing 24% of its share capital, at a price of 7.8 euros. This amount represents a premium of 20% over the closing price of Metrovacesa shares in yesterday's session. At the beginning of the trading session on Tuesday, Metrovacesa rose 16.95%, to 7.59 euros, practically matching the price of Slim's offer.
The offer is formulated as a sale. The consideration offered by FCC to holders of Metrovacesa shares would entail a maximum outlay by FCC of 283.93 million euros.
The company has committed sufficient financing to obtain the necessary funds to meet the total consideration of the offer, as explained in the document sent to the CNMV.
FCC Inmobiliaria and its controlling partner, Control Empresarial de Capitales (CEC), will be able to reach a maximum stake of 29.4087% of Metrovacesa's share capital through the operation (including the 5.4087% that it already owns).
Metrovacesa's main shareholders are Banco Santander, with 49.3% of the capital, and BBVA, with 20.8% of it.
FCC Inmobiliaria will submit to the CNMV the request for authorization of the offer, together with the prospectus and other documents that must be provided, "as soon as possible" and, in any case, within a maximum period of one month from the date of the announcement , that is, no later than April 23, 2022.
Thus, FCC Inmobiliaria estimates that the presentation will take place in the second half of said period. FCC Inmobiliaria and its controlling partner value Metrovacesa's permanence on the stock market and do not currently plan to promote or propose any variation in this regard.
As it is a partial offer, the right of forced sale will not be applicable in any case. The offer is made exclusively on the Spanish market, the only market on which Metrovacesa shares are listed, and is addressed to all holders of shares in the company, regardless of their nationality or residence.