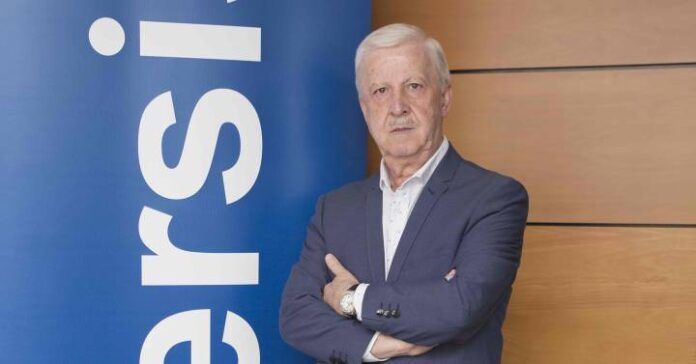 Few sectors can boast that they have not succumbed this year to the demand crisis caused by the effects of Covid-19. One of them is the one that refers to the distribution of household appliances and electronics, articles on the rise in the middle of the pandemic. The coronavirus has caused the population to live more at home and household appliances have become essential products.
Among the companies that are successfully weathering the storm is the example of the Sinersis group, with 1,500 stores in Spain. Group businesses under the banners Milar, Tien 21 and Euronics, with a turnover of more than 900 million euros per year in Spain.
"We are selling at the same rate as last year, which is a triumph, when in commerce in general, the drop in sales is important. We hope to end this year, if December sales continue at a good pace, with growth similar to that of 2019, around 5%, which we consider a success, taking into account what this re-outbreak of the virus in Spain is entailing. ", indicates to Cinco Días, José María Verdeguer, CEO of Sinersis and director of Euronics Internacional, the largest group of electrical appliance stores in Europe, with 11,000 establishments and a turnover of more than 20,000 million euros and 50,000 jobs.
Verdeguer, one of the promoters of the modernization of electrical appliance stores in Spain since the 1980s (he imported the French experience of efficient commerce), claims the usefulness of local commerce compared to large stores. "The small business is comfort and proximity for the consumer. Our group has a point of sale in Spain within 15 minutes of 98% of the citizens. We have more than 30,000 daily visits. Local commerce allows consumers to be well advised about what they really need ", he highlights.
Close and efficient store
In relation to large stores, he is satisfied to have successfully tackled the large distribution that has been in Spain for decades, with giants such as Leroy Merlin, Ikea O Media Markt.
"We faced its proliferation in Spain back in the 80s when people were invited to travel outside the city to make their purchases. We were convinced that local commerce, the neighborhood store, would be viable if it was properly prepared so that citizens could buy close to their home and have advice tailored to their needs. We knew we could compete with large retailers, as we have shown. Now they are the ones who consider the local commerce ", he points out.
Of course, digitization is an important factor to continue competing successfully against large stores.
"The digital transformation is heading towards omnicanalidad, where store and web are combined. Our priority is physical stores, without giving up online sales. For example, buy online and collect in store. Or check on the web and go to the store. We consider that proximity to the consumer through the physical store is necessary. Currently, 85% of sales are made in physical stores and only 15% are made online ", he highlights.
Another factor that Verdeguer values ​​is the territorial cohesion "Small businesses are also a key factor in avoiding depopulation in rural areas and that emptied Spain grows. Two-thirds of our physical stores are located in towns and small cities. We are a bulwark in the defense of these areas ", he adds.
Euronics, expanding in Spain
Bet on the country. Euronics' strategy is to open new stores in certain areas of Spain, according to Verdeguer. It currently has 250, framed in Sinersis. They will be "attractive and comfortable" establishments for the consumer, "with qualified professionals and a serious and homogeneous technical service". Euronics protects different national historical brands of relevance. The group registered "continuous growth, even during periods of international economic stagnation," he stresses.
30 years. Euronics International is the world's largest retail group in the sector, founded in 1990 by five national groups from Germany, Italy, Spain, Belgium and the Netherlands, under the European Economic Interest Grouping (EEIG) formula. It currently operates in 35 countries.