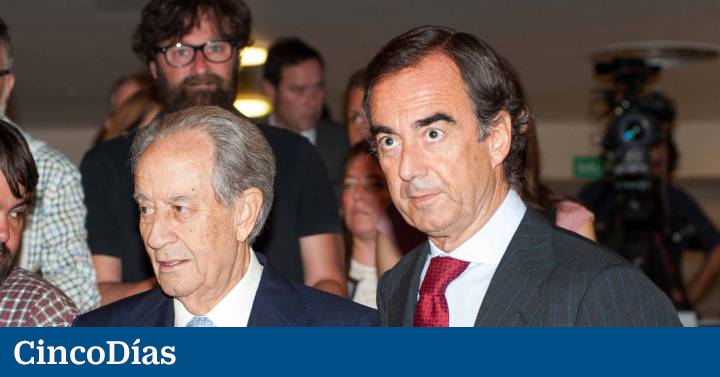 Grupo Villar Mir already has a first oxygen balloon from the State Industrial Participation Society (SEPI), which has granted financial aid of 34.5 million euros to the Ferroatlántica group Charged to the Business Solvency Support Fund. As explained by SEPI in a statement, the funding will be distributed through a participating loan of 17.6 million and another ordinary loan of 16.9 million euros.
This new financial bailout has passed the test on managing council of the Fund to support the solvency of strategic companies "after an exhaustive and rigorous process of analyzing the economic and legal situation of the company, the impact it has suffered from covid, the viability plan presented by the Ferroatlántica Group, as well as as well as the prospects for evolution and the guarantees provided to ensure the return of the temporary public financial support that it will receive," says SEPI.
Ferroatlántica is the Spanish subsidiary of the London-based Ferroglobe PLC, the latter listed in the United States controlled by Grupo Villlar Mir at 53%. It is, according to SEPI, "one of the world's largest producers of silicon metal and silicon- and manganese-based ferroalloys, serving a worldwide customer base in dynamic and rapidly growing markets, such as solar, automotive, consumer products, technology, construction and energy.
The industrial holding company Villar Mir family claimed in October last year aid from SEPI for 240 million to weather the crisis caused by the pandemic, but the state company knocked down the request, demanding that it be reformulated business by business and exclusively in relation to Spanish activity. SEPI contracted the advice of Ramón y Cajal Lawyers and PKF Attest to analyze the credit to Ferroatlántica for a maximum amount that was set at 40 million.
The group's activity ranges from the extraction of quartz ore in its two mines in A Coruña, to the manufacture and sale of silicon metal and ferroalloys that are produced in its Spanish plants.
The divisions that receive this aid employed 338 people in Spain before the pandemic, including the factories in Boo (Cantabria), Sabón (Galicia) and general services. Ferroglobe PLCwith more than 25 production centers around the world, employs 3,400 people, of which 600 have their jobs in Spain.
The SEPI has underlined that the Ferroatlántica group "has notable roots in the territories where it is established and, employment and its impact on regional economies give it a strategic character", since "the group's factories in Spain are committed, with the support of its research center located in Arteixo, for innovative projects in the development of advanced and sustainable technologies".