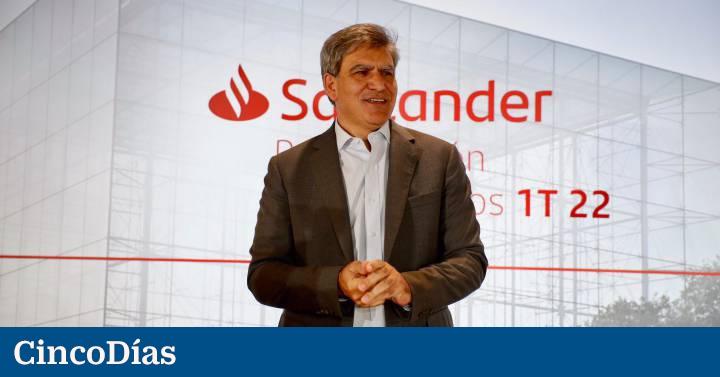 Santander has started the search to find a replacement for José Antonio Álvarez, the current CEO of the bank, who would have communicated his intention to resign from the position. According to Bloomberg, the president of Santander, Ana Botín, has begun the search for both an internal candidate and a possible signing after Álvarez has announced that he plans to resign.
The search for a replacement is in the early stages and could take up to a year, according to sources familiar with the situation. Possible internal candidates include Antonio Simoes, CEO of Santander Spain and Víctor Matarranz, current senior executive vice president and head of Wealth Management & Insurance at the entity.
Álvarez was forced to remain in his role as CEO after the failed signing of Italian banker Andrea Orcel in early 2019 after a dispute over the compensation he was due to receive. The Italian banker, who has since become UniCredit's chief executive, has been in a legal battle with Santander ever since. The still CEO has guided the bank's strategy during the difficult period of the Covid-19 crisis, when the bank reported the first losses in its history.
Santander recently modified its management structure so that Álvarez no longer depends on Botín, in line with the recommendations of the European Central Bank. Under the proposals, Álvarez will now report only to the board of directors, whereas previously he also reported to Botín. Botín, under the plans announced in February, remains as CEO and will focus on leading the bank's strategy
And it is that, the ECB wants a better balance between the presidents and CEOs of European banks. Spain has long been an outlier in corporate governance in the region, with duties between chairman and chief executives often blurred. In general, the Frankfurt-based supervisor has pushed for governance reforms at banks to improve risk management and decision-making.
BBVA changed its structure in December 2018, when it appointed former CEO Carlos Torres as Chairman, and the new CEO, Onur Genç, began reporting only to the board.