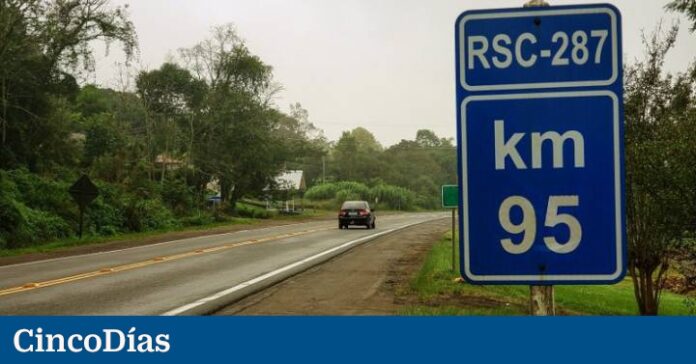 The highway RSC-287 has become the Sacyr's first concession in Brazil, a country in which it has works on the Sao Paulo metro, the Fortaleza metro or on the duplication of the North-South Railroad. The new project requires the investment of 430 million euros in exchange for 30 years of operation.
The infrastructure, of 204 kilometers in the State of Rio Grande do Sul, will be duplicated with the aim of improving communications between the Tabaí and Santa María regions, the company explained in a statement. The asset contains a expected revenue portfolio of more than 2,440 million euros.
Sacyr It will be in charge of the operation, exploitation, conservation, maintenance, improvements and expansion of the infrastructure, which also allows interconnection with federal highways BR 471 and BR 153.
Brazil is one of the most active concession markets in America, in which the Spanish Abertis disputes the leadership, through the subsidiary Arteris, to local firms such as CCR or Ecorodovías.
Sacyr Concesiones, for its part, is making its way after establishing a foothold in countries such as Colombia, Chile, Mexico or Peru, and after winning its first concession in the United States. In the latter case, it concerns the management of Energy and Water Services from University of Idaho.