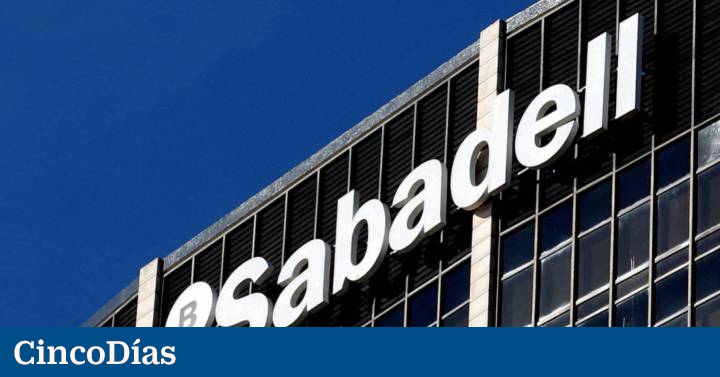 Sabadell negotiates the sale of its payment subsidiary. The Catalan bank has recently received several offers for its card business and is evaluating a operation that would be between 300 and 400 million of euros.
As the bank has communicated to the National Securities Market Commission (CNMV) that it is "in a process of analyzing a possible strategic agreement with an industrial partner specialist in the acquisition business". According to the sources consulted, the entity has received several non-binding offers and is evaluating a possible sale of its payment business.
The operation would be similar to the one carried out by CaixaBank with Global Payments. In this way, Sabadell would seek a strategic agreement, by which it would sell the business to an industrial partner, but would maintain the marketing and distribution of the products related to payments, mainly cards. It is also the same scheme followed by the entity in the sale of the fund manager to Amundi or in the rental business.
In the statement to the CNMV, the bank points out that the acquisition business is "one of the pillars of the value proposition for Banco Sabadell customers in the corporate, business and self-employed segment." In addition, it adds that this ongoing analysis process aims to strengthen competitive advantage and expand its value proposition in this area.
The Reuters agency, which has advanced the news this Thursday morning, points out that Sabadell manages three offers: one from the French Worldline, another from the Italian Nexi and a third from the American Fiserv.
In Spain, Sabadell has a strong presence in the payment business and represents around 16.3% of the country's global revenue generated at the point of sale (POS). Its payments branch, which focuses mainly on consumer loans, has a basic income of between 25 and 30 million euros.
The business recorded sales of 21.6 billion euros in the first half of 2022, compared to 15,400 million euros in the same period of the previous year, and is a stable and profitable source of income for the bank, since payment operations usually have a higher interest than mortgages. According to Reuters, the sale is expected to close in December.