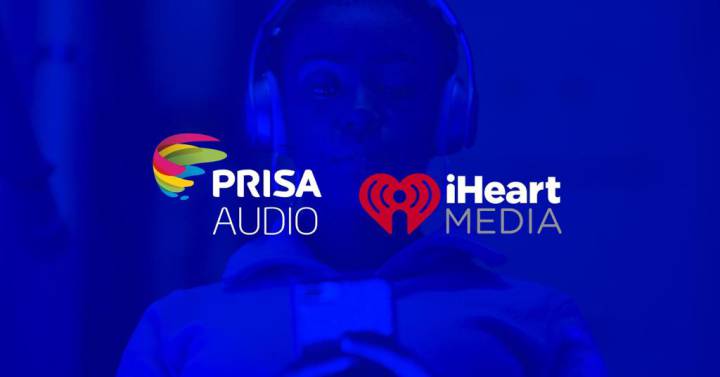 PRISA Media and iHearMedia, the leading audio company in the United States, have reached an agreement to integrate PRISA Media's talk radio streaming services into the iHeartRadio catalogue. iHeartMedia has more than 250 million listeners through its stations across the country, more than 3 billion downloads and 159 million registered users. This alliance allows PRISA Media to expand its presence in the United States, reaffirming its leadership as the world's leading media group in the Spanish-speaking market.
Carlos Núñez, executive president of PRISA Media, explains: "This agreement allows us to make a significant leap forward in the Group's commitment to the Spanish-language market in the United States, consolidating our position as media leader in the Spanish-speaking world, expanding our contents and opening, at the same time, new lines of business"
For María Jesús Espinosa de los Monteros, general director of PRISA Audio, "iHeart is a benchmark platform in terms of usability and customization for the user. Closing an agreement with a partner with this level of specialization and this position in the US market is an accolade in the firm commitment we are making to the development of digital audio".
"We are excited to partner with PRISA Media in order to help them expand and make their content and programming reach a broader audience," said Conal Byrne, CEO of iHeart Digital Audio Group. "iHeartMedia reaches 9 out of 10 Americans each month and collaborating with PRISA also gives us the opportunity to bring even more diverse content to our hundreds of millions of listeners."
PRISA Media's programming will be available to listeners through iHeartRadio in June. In a second phase, the PRISA Media podcasts will be included in the iHeartPodcast network.
PRISA Media is the PRISA business unit that integrates all the group's media. With a marked international vocation, it is the number one media company in the Spanish-speaking world. The Group has leading brands and titles in its sector such as El País, AS, Cinco Días, Cadena SER, LOS40, Cadena DIAL, Radio Caracol, W Radio, ADN Radio or HuffPost, among others.
In May 2021, and as part of the company's commitment to digital transformation and new formats, PRISA Audio was created, the transversal platform that integrates all of the Group's non-linear audio content, in addition to Podium Podcast.
PRISA Audio is now the world's leading producer of audio in Spanish. At the end of 2021, it had 412 million downloads and around 800 million listening hours, according to internal data measured by Triton Digital, a benchmark firm in the measurement of the digital audio industry.
Regarding streaming services, PRISA Audio is the second media company in the world -only behind iHeart Radio- and the first in Latin America.
iHeartMedia, the largest publisher of podcasts
iHeartMedia is America's leading audio media company, reaching more than 90% of Americans each month.
iHeart's radio assets alone have more consumer reach in the United States than any other media outlet; double that of the next broadcast radio company; and more than four times the advertising reach of the largest digital exclusive audio service. iHeart is the largest podcast publisher according to Podtrac, with more downloads than the next four podcast publishers combined, and is the leader in social footprint among audio players, with seven times more followers than the next media brand and the only fully integrated audio ad technology solution across broadcast, streaming and podcasts. The company continues to leverage its strong audience connection and unparalleled consumer reach to create new platforms, products and services. At iHeartMedia.com, more information.