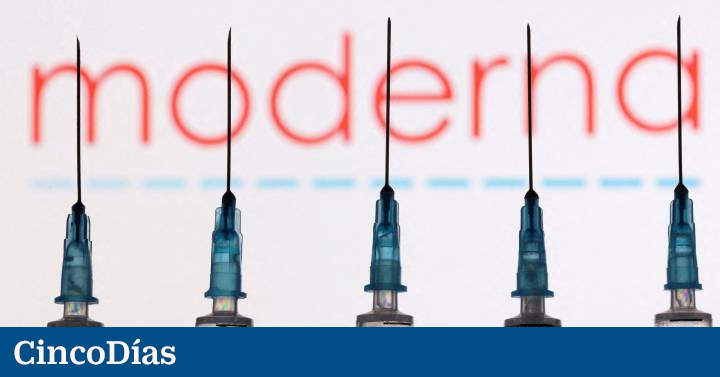 Moderna, a well-known manufacturer of Covid-19 vaccines, announced yesterday that it already has a new global financial director, after the previous one only lasted a few hours in office. The American laboratory has appointed James Mock as the new head of that area as of September 6, after which the current one, David Meline, will be able to return to retirement, as he previously did before the failure of the previous financial signing.
In this way, Moderna closes the open crisis with the sudden departure last May of the Colombian Jorge Gómez, who only held the position of financial director of the multinational for a few hours, since shortly after joining the position he left the company after it became known that his previous employer, Dentsply Sirona, had opened an internal investigation regarding "certain financial reporting matters". Then Moderna did not reveal if it was a dismissal or an agreement with the manager.
The investigation of his former employer, dental manufacturer Dentsply Sirona, focused on the use of incentives to sell products to distributors and whether those incentives were properly accounted for.
After Gómez's abrupt departure, Moderna had to temporarily resort to Meline, who had until then held the position of financial director of the pharmaceutical company and who had expressed his intention to retire. Meline will now retire, although he will remain as a consultant to the company to help with the transition.
Prior to joining Moderna, Mock served as Senior Vice President and Chief Financial Officer of publicly traded PerkinElmer, a diagnostics company, since May 2018. Prior to that, the new Moderna executive served nearly 20 separate years financial oversight functions within General Electric, both in the United States and abroad.