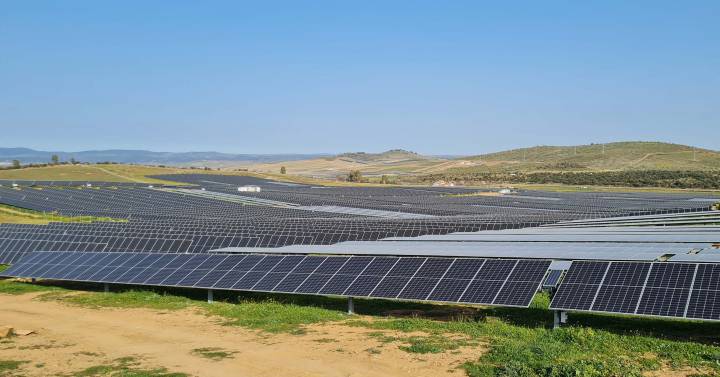 Mahou San Miguel and Endesa have signed a 10-year renewable energy supply agreement that will cover 100% of the annual electricity consumption of all the Spanish brewery's facilities, as reported in a statement.
Specifically, the supply of renewable energy will reach its beer production centers in Alovera (Guadalajara), Burgos, Candelaria (Tenerife), Lleida, Málaga, Granada and Córdoba, as well as its natural mineral water bottling plants in Beteta ( Cuenca) and Los Villares (Jaén) and its central offices in Madrid.
In this way, after this agreement, 30,000 tons of CO2 will be avoided to be emitted into the atmosphere per year, the equivalent of what is absorbed by more than two million trees in a year. The agreement, initiated on January 1, is a long-term power purchase agreement that will cover 25% of the beverage company's total energy consumption through a physical PPA ('Power Purchase Agreement') associated with the production of the solar plant that Endesa's renewables subsidiary, Enel Green Power Spain, has just put into operation in Badajoz.
The remaining 75% will be supplied with Guarantees of Renewable Origin (GdO) and will include tailor-made advice from Endesa to achieve competitive costs, continuing the commitment that Mahou San Miguel has had for years with respect to its electricity being 100 % renewable.
The director of corporate communication, institutional relations and sustainability at Mahou San Miguel, Patricia Leiva, recalled that the Spanish brewer has made "ambitious commitments" to reduce the "consumption of natural resources and increase its energy efficiency", promoting initiatives to supply from renewable sources and reduce CO2 emissions.
"The agreement with Endesa is key to continue advancing in this direction and to make all our processes more effective", Leiva acknowledged. For his part, Endesa's B2B marketing director, Arturo Sanz, explained that "PPAs have become a fundamental tool to mitigate risks linked to prices and provide long-term stability in the coverage of energy needs."
"This instrument, together with advice on energy markets, allows us to consolidate our relationship of more than a decade with Mahou San Miguel with a new contract that reaffirms the commitment of both companies to sustainability", he indicated.
Sustainability plan
Mahou San Miguel's strategic sustainability plan for the next decade 'Vamos 2030', has as one of its key axes the protection of the Natural Habitat, an area in which challenging and measurable commitments have been set and in which it plans to invest more of 220 million euros.
Among these commitments are the use of 100% green electricity in all its activities, the start-up of renewable energy projects, continuing to optimize natural resources, using 100% recyclable packaging and materials free of virgin plastic, and being Carbon Neutral in its production centers in 2030 and throughout the value chain in 2040.
In 2021, the Spanish brewer reaffirmed the latter by adhering to The Climate Pledge, the Amazon and Global Optimism initiative to meet the Paris Agreement goal ten years ahead of schedule. In addition, thanks to this agreement with Endesa, Mahou San Miguel continues its commitment to self-consumption projects, which the owner of Mahou, San Miguel and Solán de Cabras began in 2021 with the installation of photovoltaic panels at its Alovera plant and which It will allow almost two out of every 10 beers produced in the center to be manufactured with solar energy, thus avoiding the emission of 2,658 tons of CO2 into the atmosphere per year.
For its part, Endesa is also firmly committed to the energy transition, as reaffirmed in its new 2022-2024 strategic plan. And it is that in addition to already being the integrated electricity company with the fewest emissions on the Iberian Peninsula, the company has advanced ten years, to 2040, the commitment to zero emissions, advancing a decade to the limit set by the European Union to eliminate greenhouse gases greenhouse. Endesa's commitment to sustainability is reflected in the fact that 89% of the investment planned for the next three years is directly related to the UN Sustainable Development Goals (SDGs), thus aligning its sustainability strategy with this universal framework .