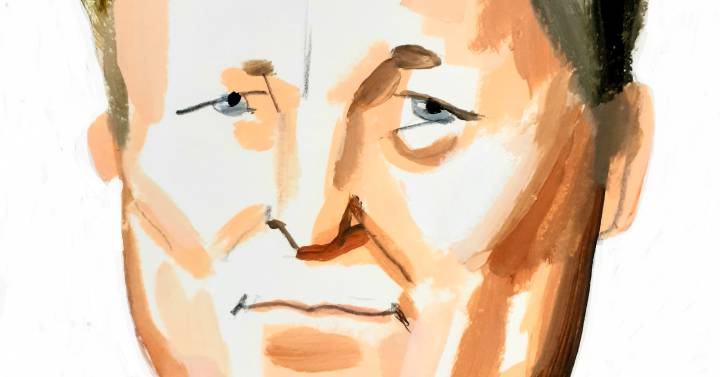 To accelerate the transition to renewable energy, Cepsa will make its own executive transition: Maarten Wetselaar (Netherlands, 52 years old), from Shell, where he has spent two and a half decades, will take over from the company controlled by the Abu fund. Dábi, Mubadala, and Carlyle.
Wetselaar will assume the position on January 1, replacing Philippe Boisseau, who will remain with the company as an advisor to the board and the CEO. At Royal Dutch Shell, Wetselaar was a member of the steering committee in his capacity as director of integrated gas, renewables and energy solutions.
The Dutch manager is married and has three children. In addition to spending time with his family and friends, he enjoys reading, music, the arts, soccer, sailing, and golf. Those who have worked with him, count from Cepsa, define him as a close, optimistic, dynamic and enthusiastic person.
Analysts find Shell's departure from Wetselaar surprising because he was a candidate for CEO. He is highly recognized in the market and the sector, both for his knowledge and for his leadership ability. After the announcement of his change of company, many people have publicly congratulated him, including CEO of other energy companies, such as Galp's, Andy Brown.
Wetselaar studied at the Stedelijk Gymnasium in the city of Leiden, one of the oldest schools in the Netherlands, which, for example, Rembrandt also attended. He studied Economics at the University of Groningen. At the end, he served one year as an officer in the Dutch Navy, of which he has been left with a resolute person. He then did a postgraduate degree in controller finance at the Free University of Amsterdam.
From there he has only been to Royal Dutch Shell; yes, with a variety of destinations, 38 countries in total, including Australia, Canada, Japan and Trinidad and Tobago. He held various financial, commercial and general management positions in the distribution and trading in Europe and Brazil, before being Vice President of Finance and Information Technology for Distribution in Africa, based in Ghana. He then went on to upstream (exploration and production), where his roles included Vice President of Finance for the Middle East and Vice President of Finance and trading for Russia / CIS (ex-Soviet countries).
In 2009, he was appointed Executive Vice President of Finance for upstream International, and in 2013, Executive Vice President of Integrated Gas, based in Singapore. Three years later he returned to the Netherlands, as director of integrated gas and new energy and a member of the executive committee, as well as a trustee of the corporate foundation. His responsibilities included managing the firm's positions in the liquefied natural gas and gas-to-liquid sector, as well as investments in new fuels, offshore wind, hydrogen, electric vehicle charging and new business models for a low-carbon future.
Wetselaar is very active on the Linkedin social network, where he discusses energy prospects. For him, the greatest challenge of the present is being able to supply the world with the energy demand it needs, while reducing emissions. He is very proud and passionate about working every day to find a solution. He is also interested in issues such as young talent or disruptive technologies and worries about the less favored groups, they point out from Cepsa.
His name was in the pools to replace Shell CEO Ben Van Beurden, who has been in the position for eight years. There had been a change in the presidency in May, with the entry of former BHP chief Sir Andrew Mackenzie, which may have turned the tables for Wetselaar. Shell, like other oil companies, is under political, shareholder and financial pressure to reduce its exposure to fossil fuels.
Increase
Cepsa itself needs to accelerate that turn. Its shareholders include the infrastructure fund Carlyle (37%), which wants to make its investment profitable in less time, and the sovereign fund of Abu Dábi, Mubadala, the main shareholder with the rest of the capital, which has a vocation of permanence. Boisseau has opted for organic growth, slower than mergers. The presentation of the strategic plan, approved in July at the council, is already a year late, and will be carried out by Wetselaar when he takes office.
The company is already developing renewable projects, such as a joint venture of wind and solar with Masdar (a subsidiary of Mubadala) for Spain and Portugal. And it has built a 28.8 megawatt wind farm in southern Spain.
Cepsa obtained a profit of 337 million euros in the first semester, compared to the red numbers of 841 million registered during the same period of 2020, and above the 273 million benefits of the first semester of 2019, prior to the pandemic. Carlyle and Mubadala thank the outgoing CEO, Boisseau, for his "good management" in these last two years, in which he has brought out an efficiency plan that has resulted in savings of 500 million.
The three main rating agencies, Fitch Ratings, Moody's and Standard & Poor's, gave Cepsa the investment grade a month ago. They value its solid financial profile, based on robust exploration and production assets, with low production costs and oriented to the long term; a refining business of relevant size and cost efficient; a strong position in the commercial business, with the second largest network of service stations in Spain and Portugal, and a world leading chemical business in surfactants and phenol.
Wetselaar had few countries to go. Now it comes to Spain, even if it is from the hand of its Emirati owners.
Philippe Boisseau already anticipated upon his arrival at Cepsa, two years ago, that his stage would be temporary. He has defined the strategic lines of the company.
During his phase at Total he had been a critical supporter of renewables. He defended solar against wind (due to their high costs), and that cars should be mostly hybrids, rather than just electric.