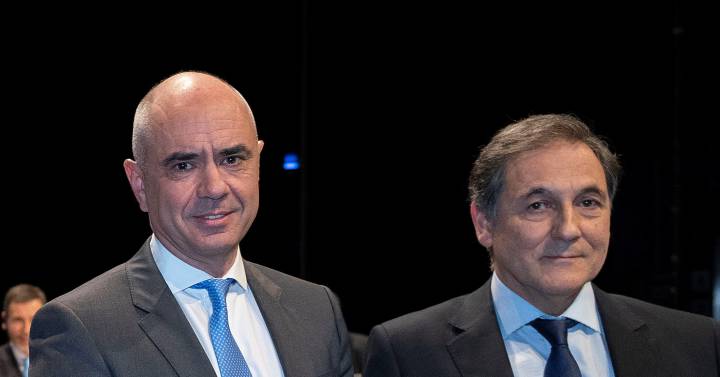 Laboral Kutxa earned 108.8 million net last year, 24.4% more than in 2020. The interest margin, in an environment of interest rates at historical lows, fell by 5.85%, to 239.7 million. In compensation, commissions contributed almost 121 million to the consolidated balance, 16.45% more, for services such as intermediation in investment funds and pension plans.
With these data, the basic margin registered a slight rebound of 0.6%, accounting for 360.7 million. As the insurance business grew by 3.3%, the gross margin remained at the level of 410 million. It should be noted that the insurance division contributed profits of 47.7 million (3.3% more) to the consolidated result.
Administrative expenses increased by 5.80%, standing at 246 million. The cooperative credit entity maintained its strategy of prudent management and reinforced the 2021 balance sheet with provisions of 55 million. And that has reduced its delinquency rate to 2.8% and has increased its doubtful balance coverage ratio by 16.5 points, to a percentage of 87.7%.
The entity integrated into Corporación Mondragón, whose president is Txomin García and its general manager is Xabier Egibar, placed its CET1 maximum category capital ratio at 21.81% at the end of 2021. The same percentage for your total solvency level.
Laboral Kutxa manages customer funds of more than 28,300 million, 8.3% more than in 2020. The largest increase corresponds to off-balance sheet products, such as investment funds (21.7% increase) and retirement plans. forecasts and pensions (4.7% more in participants and an increase of 7.1% in net balances).
Credit investment exceeded 15,100 million, after a growth of 4.8%. Mortgage loans increased by 13.3%. Financing to companies grew by 8.43%.
In electronic banking, 56% of customers resort to the Internet to carry out their operations with Laboral Kutxa. One in five has contacted their personal advisor online. This represents an increase of 113% over 2020 and consolidates this trend.
In another area, Laboral Kutxa has an exclusive service telephone line for people over 60 years of age, the service called Super LK.