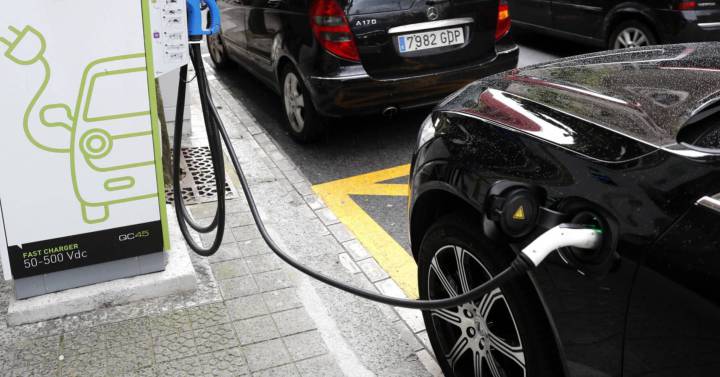 McDonalds's and Iberdrola announced this Wednesday the consolidation of their agreement to promote sustainable mobility in Spain this year, as explained by both firms in a statement.
The restaurant chain reaffirms its commitment to sustainability by moving forward with the start-up of new 50-kilowatt (kW) electric chargers for vehicles in the car parks of its more than 550 restaurants.
To do this, it has a collaboration agreement with Iberdrola, which has resulted in the start-up of 22 recharging points to date, and which includes the installation of new charging stations for this year.
In this way, this alliance has already resulted in the installation of more than twenty charging points in the towns of Cáceres, Sagunto (Valencia), Valladolid, Alcalá de Henares and Alcorcón (Madrid), Badajoz, Golmayo (Soria) , Mijas, Malaga and Palma de Mallorca.
With an investment of 150 million, the electricity company plans to install nearly 150,000 recharging points in the coming years
Among the main advantages of these chargers is the possibility of charging more than 80% of the battery of an electric vehicle in less than half an hour.
The director of Purchasing, Quality and the Environment of McDonald's Spain, Natalia Mota, stressed that this alliance is part of the brand's commitment "to sustainable mobility". "Our restaurants offer good times to our consumers as well as options and services that help protect the environment," she said.
McDonald's promotes the use of electric cars and offers this service to anyone who approaches those restaurants that have these chargers, without the obligation to place an order at their premises.
Electrification
For his part, Iberdrola's commercial director for Spain, Alfonso Calderón, stressed that "the commitment to electrification of the economy and transport continues to mark the company's roadmap and is something that is totally in line with the fight against climate change".
"These types of agreements are a clear example of where we are going, and will serve anyone who wants to use the electric car in an increasingly comfortable and simple way," Calderón assured.
Iberdrola has a sustainable mobility plan, with an investment of 150 million euros, with which it will intensify the deployment of charging points for electric vehicles in the coming years.
The initiative foresees the installation of nearly 150,000 recharging points, both in homes and in companies, as well as on urban roads, in cities and on the main highways in the coming years.