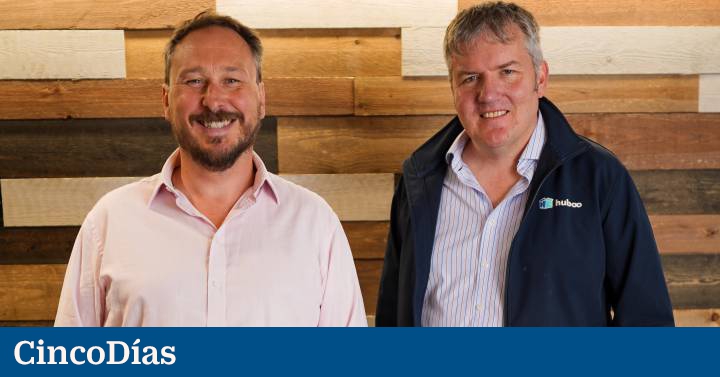 The British company Huboo lands in Spain with its fulfillment (comprehensive management of the process of sale, storage, packaging and shipping of goods to any part of the world) in full boom of electronic commerce, and ready to compete with Amazon for SMEs.
According to Forrester, the ecommerce grew 2.5 times faster in 2020 in areas of Western Europe, which implies a growth of 31%, generating 2.3 billion euros in the provision of storage, transport and distribution services, "and this raises", he says. There were, "logistical challenges, especially to small retailers and private businesses that want to sell their products online and cannot afford their own warehouse or the personnel necessary to manage it ".
Huboo, founded in 2017 in Bristol (United Kingdom), will open its first logistics center, measuring 4,200 m2, in Madrid at the end of October, with which it will create more than 100 jobs. The company plans to have more centers in Spain (it does not specify how many or where) and to have more than 13,000 m2 in the country and more than 150 employees by the end of 2022 and to reach more than 600 workers by the end of 2023, they tell CincoDías.
"Huboo combines an innovative and intuitive technology with a pan-European logistics network directed by highly trained and customer-oriented warehouse teams," they explain from the company. Its software integrates with the main sales channels and allows companies to ecommerce can manage all their inventory from a single tool, "having access to a more intelligent, productive and people-managed warehouse." Within it, Huboo houses its teams in autonomous "micro-centers" that replicate the inputs, processes and outputs that occur in traditional larger warehouses, but in a much more controlled space. The entire distribution process is managed by the Huboo administration software.
The company's solution includes all types of packaging, warehousing and logistics services for SMEs, from transaction management, stock and quality control, order tracking and billing information to integration with popular markets and sales channels, such as Amazon, eBay and Shopify. "This allows you to directly receive and process orders from retailers in real time and manage and update inventory automatically ", they maintain. Huboo's technology proposition includes a comprehensive control panel for its customers to configure, monitor orders and stock inventory, and track product deliveries live.
Spain is the second country in Huboo's European expansion plans after its launch in the Netherlands, with a logistics center in Eindhoven in early June this year. With the Madrid center, located in Vicálvaro, the company already has more than 16,000 m2 in total storage space. Huboo has seen strong growth from two employees, 60 customers and € 23,500 in monthly recurring revenue (MRR) to more than 250 employees, more than 1,000 customers and € 1.4 million MRR in four years.
For next April, the British company expects to obtain in Spain more than 1.1 million in annual recurring income and add more than 100 clients.
The CEO and co-founder of Huboo, Martin Bysh, explains that Spain is one of the most important economies in the EU, "but the e-commerce market still has great growth potential. The quality of the infrastructure and the incredible growth that the ecommerce During the past year, with an increase in online retail sales of 20%, it consolidated our decision to establish ourselves in Spain to offer our services ". The company, which has obtained more than 21 million euros in its first investment round, plans to expand to other European countries and the US Huboo plans to close another larger round in the coming months, in order to face a rapid internationalization.
"Expanding to other countries in Europe has always been part of our plan, regardless of Brexit. However, as many of our UK customers are looking for an EU warehousing and distribution partner as well with great local market potential Without being exploited, as is the case in Spain, it made sense to expand into this market. With this expansion we also hope to boost the local economy and bring new job opportunities to the area. " remarks Bysh.
.