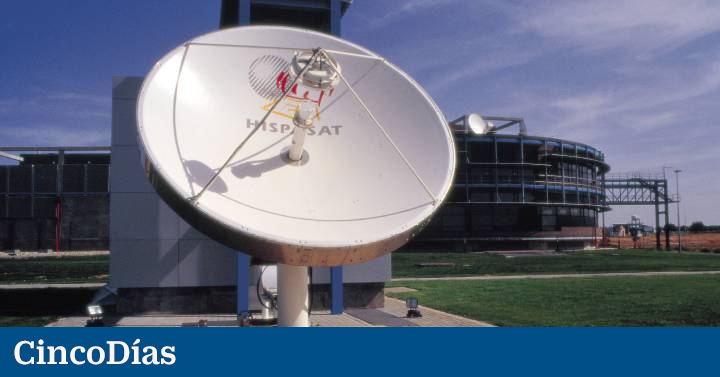 Hispasat has closed the acquisition of 100% of Axess Networks, whose parent company is based in Barcelona, ​​for a total amount of 123.5 million dollars, about 112 million euros at current exchange rates. This has been reported by Red Eléctrica, owner of 90% of Hispasat, in a communication sent to the CNMV, detailing that, of that amount, 87 million correspond to the price of the shares and the rest to the financial debt.
As REE explains, "Axess Networks is a telecommunications company specializing in satellite services and solutions for the corporate market (telcos and large companies) and Administrations. It has a presence in Latam (Colombia, Mexico, Peru, Ecuador and Chile) and EMEA (mainly Africa and the Middle East). Hispasat will pay for the operation with a combination of liquidity and financing lines.
The purchase "is part of the investment plan and the actions defined in the 2021-25 Strategic Plan for the Red Eléctrica Group's satellite business", it explains, "aimed at turning Hispasat into a provider of satellite solutions and services in its target markets.
This includes Latin America, a market in which Axess has a strong presence. Hispasat explains that this acquisition places it as a leader in the satellite solutions market for telecommunications operators, corporate networks and public administrations in that geography.
"The operation represents a greater involvement of Hispasat in the value chain of managed services, providing closeness to the client, adaptation capacity and rapid evolution of its service offer", adds the company.
This details that Axess has an infrastructure of teleports located in Germany, Mexico and Colombia and other facilities in Peru, Chile or Saudi Arabia. "It has a broad base of clients in industrial and corporate sectors, linked to telecommunications, oil and energy or mining", and executes "critical operations in remote locations, where resilience and quality of service is of great importance ".
Axess will maintain the current management team and its way of operating. Its CEO, Mauricio Segovia, states in a press release that the integration into Hispasat "represents a huge leap for the company, since it represents great support from one of the most relevant players in the industry and allows us to integrate and strengthen the joint value proposition towards our markets. With this operation we become part of a leader that generates trends in the market and whose projects have a clear social background".
The CEO of Hispasat, Miguel Ángel Panduro, also values ​​the transaction: "We are very satisfied with the agreement reached with Axess Networks, a movement that responds to the increasingly necessary collaboration between players in the sector in order to meet the demands of connectivity of society.