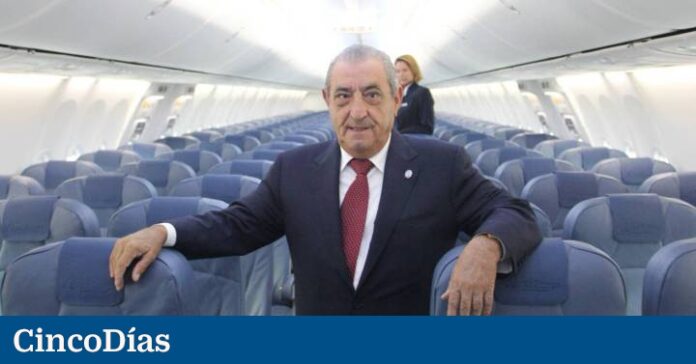 The Sociedad Estatal de Participaciones Industriales (SEPI) and Globalia have already placed their pieces on the new board of Air Europa, in which the key figure of the CEO.
The new decision-making body of Air Europa Lineas Aereas SA, Air Europa Holding SL and Aeronova SL gives entry as members, by SEPI, to José Ángel Partearroyo Martín, lawyer and current director of Investees in the public holding company, and Juan Manuel Bujía Lorenzo, aeronautical engineer and with an extensive career in the sector.
On the part of Globalia, the founder of the airline will sit on the board, Juan Jose Hidalgo, who will do so as president. Together with him will be the general director of the group and head of the Economic and Financial Department, Miguel Angel Sánchez Jiménez, and the Director of Legal Advice, Ramiro Campos Gallego, as secretary.
The appointment of the CEO will be made by mutual agreement between SEPI and Air Europa at a future meeting.
The airline was rescued a month and a half ago with a loan of 475 million, divided into a participative loan for 240 million euros and an ordinary loan of 235 million. Both instruments are provided for in the Ministerial Order of July 23, which establishes the operation of the Fund to Support the Solvency of Strategic Companies, endowed with 10,000 million euros.
The loans are guaranteed by Globalia's corporate guarantee as well as by the commitment to establish a mortgage on the group's headquarters in Pozuelo and Palma de Mallorca.
.