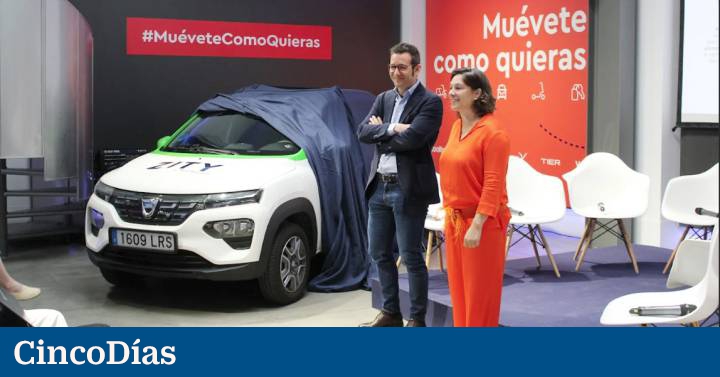 Free Now has reached an agreement with Zity, the carsharing 100% electric from Renault and Ferrovial, to include this service in your mobility application. This has been announced by both companies this Thursday, which have highlighted that Zity will provide the app with an offer of 800 shared electric vehicles in Madrid.
"We found in Free Now the perfect partner to bring our sustainable mobility model to more people. We hope to learn from their experience and offer users of both platforms more and better options for their daily trips", said the CEO of Zity , Javier Mateosit's a statement.
In this way, Free Now adds its sixth partner since it became an app that offers different mobility services a year ago. In its application, users have access to Cooltra's electric motorcycles and bicycles, as well as electric cars and scooters from mobility services ShareNow (which Mercedes-Benz and BMW recently announced that will sell to Stellantis), Dott, Tier Y voi. With all of them, Free Now adds an offer of 6,000 mobility and micromobility vehicles distributed throughout Spain.
"Thanks to the alliance with Zity we will increase the car sharing offer in Madrid, where we see that there is a great demand for this service week after week, while taking another step towards our goal of achieving net zero carbon emissions for 2030," he said. Elizabeth Garciageneral director of Free Now in Spain.
The Renault group recently announced the launch of its fourth brand, Mobilize, which is focused on the company's range of mobility services, including Zity. This new Renault firm will have its own models, such as the Limo, which will go to VTC and taxi companiesor Duo, a car that will arrive in 2023 that will be oriented to the market of carsharing.