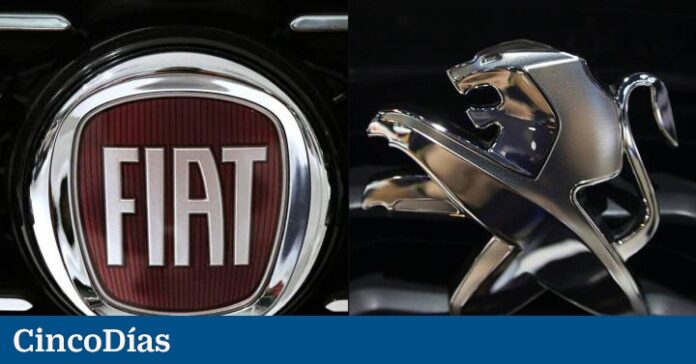 Fiat Chrysler Automobiles (FCA) and PSA are accelerating the steps to complete the merger process and plan to close it earlier than expected, at the end of January, according to sources close to the operation cited by Bloomberg.
According to the same sources, the Italian-American and French groups will receive a green light from the European Commission (EC) at the end of this month to create the fourth largest automobile group in the world. The two companies have a combined market value of about € 42 billion.
The EC opened a investigation in mid-June on the merger between the two groups considering that it could violate the competition laws of 14 EU countries and also the United Kingdom. Specifically, in his day he said that they could incur an oligopoly in the segment of vans. The two consortia produce vans through a 50% -owned joint venture called Sevel.
Both groups have summoned general meeting of shareholders on January 4 to approve its merger and thus create Stellantis, which will have estimated sales of 8.7 million vehicles per year, only behind the Volkswagen group, Toyota and the Renault-Nissan-Mitsubishi alliance.
Until now, FCA and PSA argued that the merger should close before the end of the first quarter of 2021, but the Covid-19 crisis has forced them to accelerate the process and thus take advantage of recurring annual synergies generated of more than 5,000 million euros.
The merger project was announced in December last year under a formal agreement for the creation of a 50% -owned consortium, with an expense non-periodic to achieve the savings of 4,000 million euros.
PSA and Fiat modified the terms of their merger agreement in order to strengthen the financial structure of the resulting company in the face of the Covid-19 crisis. He board of directors de Stellantis will be led by John Elkann, Robert Peugeot and Carlos Tavares. In total, the council will be composed of 11 members, in accordance with the terms of its agreement, announced on December 18, 2019.

.