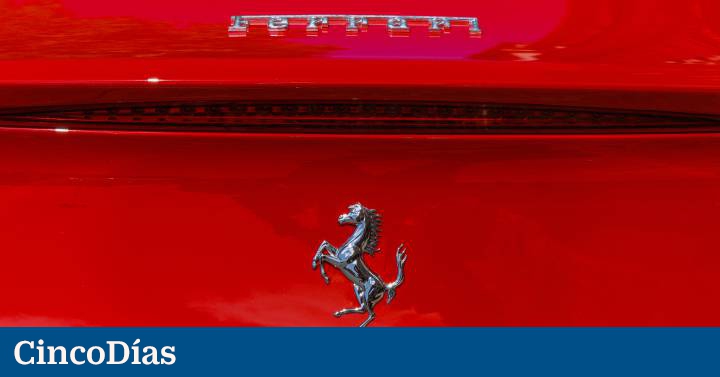 The Ferrari car company earned 490 million euros between January and June of this year, 19% more, thanks to the increase in its income and its operating results.
The gross operating result (ebitda) was 869 million euros, 14% more, and the net operating result (ebit) was 630 million euros, 17% more year-on-year.
Revenues for the first half improved by 21% year-on-year, to 2,477 million.
Ferrari also published the results of the second quarter, where the net profit reached 251 million euros, 22% more; ebitda was 446 million euros, 15.5% more, and ebit was 323 million euros, 17.8% more year-on-year.
Revenues increased to 1,291 million euros, 25% more compared to the second quarter of last year; and industrial free cash flow generation was €79 million, the best second-quarter result ever in terms of pre-tax operating performance.
In the first half, cars sold reached 6,706 units, 23% more, and in the second quarter they were 3,455 units, 28.7% more year-on-year.
Ferrari's CEO, Benedetto Vigna, celebrated that the company "continues a phase of strong growth, with record quarterly results in terms of revenue, EBITDA and EBIT", and said that "the quality of the first six months and the strength of the business" allows the car manufacturer "to revise upwards the objectives set for 2022".
Thus, Ferrari expects to have revenues of around 4,900 million euros in 2022, compared to the 4,800 million previously forecast; and that its adjusted EBITDA reaches 1,700-1,730 million (1,650-1,700 million calculated in advance). Its adjusted EBIT will be between 1,150-1,180 million (1,100-1,150 million previously).
The profit per share will be between 4.80-4.90 euros, from the 4.55-4.75 euros previously calculated.