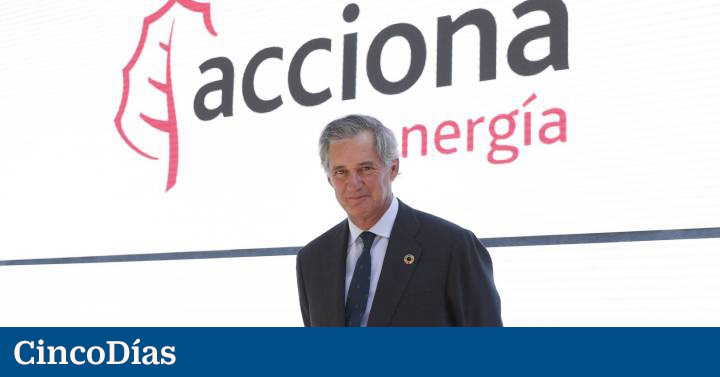 The president of Acciona, Jose Manuel Entrecanales, has ruled out the sale of new Acciona Energy packages because they are not listed at the desired prices at the moment, nor is a divestment necessary to reduce leverage. The group cut the debt last year by 389 million, to 4,344 million and leaving it at 2.93 times EBITDA (4.18 times in 2020).
After placing 17.3% on the stock market last July, the company had sounded out the market's appetite to reach 25% of floating capital with its renewables subsidiary. "We ruled it out due to lack of need and distance from the price. There is no stake that we are willing to sell at this time, we believe that the company is quite well organized and the only sales we want to make are commercial," Entrecanales said. The non-transferable asset package includes the water and service businesses.
Acciona Energy closed the week at 29.2 euros and has a market capitalization of 9,600 million. 8% of the company is valued at 770 million euros.
The chief executive of Accióna has pointed out that the group will invest between 1,700 and 1,900 million this year, of which 1,100 and 1,200 million will go to reinforce Acciona Energía in its objective of doubling installed capacity to 20 GW in 2025.