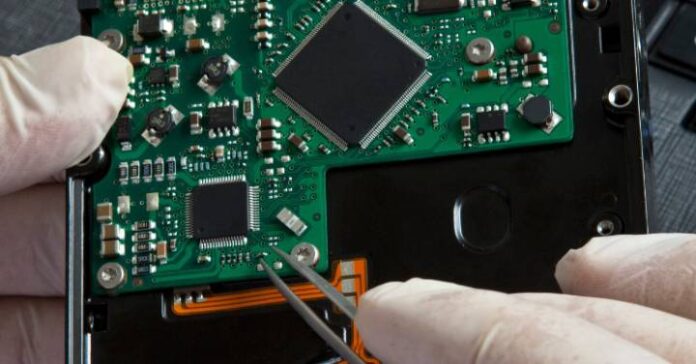 The repair in Spain of mobile phones and other technological devices, such as personal computers and tablets, has increased by 25% this year, according to estimates by Telefónica Empresas and the specialized company of Andalusian origin, C&G IT Sustainable Tech, owned by the company itself. teleco.
In this way, the 500,000 repairs would have been exceeded, both companies indicate, adding that the emission of more than 100,000 tons of carbon dioxide into the atmosphere has been saved.
For the two companies, the main reason for this growth is due to circumstances derived from the Covid-19 coronavirus pandemic, such as greater use of teleworking, online classes in all educational centers and the development of sports and leisure activities at through digital platforms, which has led many users to update old devices suitable for intensive daily use at home.
In addition, according to both companies, there is a greater environmental awareness among users. In this case, according to a study by the Ipsos Global Advisor consultancy, more than 70% of Spaniards consider that climate change is as serious a problem as that of the coronavirus.
Agustín Cárdenas, Director of Digital Transformation at Telefónica, points out that the operator has proposed to be 100% renewable in energy consumption by 2030. In fact, it has launched projects in that direction in countries such as Spain and Brazil. The manager recalls the teleco's commitment to digitizing goods and services and contributing to sustainability, based on four pillars: eco-design, reuse, recycling and renewable energy.
"A philosophy that we are also sharing with our clients through the EcoSmart seal, with which the positive environmental impact of our business products and services can be identified," says the Telefónica executive.
In turn, Alejandro Costa, founder and CEO of C&G IT Sustainable Tech, highlights that since its founding 16 years ago, the company has opted for sustainable technology and the circular economy to grow its business. "Our activity lengthens the useful life of the devices, favoring their reuse and reducing the footprint of the technology sector in the environmental field. In addition, we also use reconditioned technology to reduce waste, "he says.
Tools
The company also uses artificial intelligence (AI) to increase efficiency in its activities. In fact, the firm explains that its Aitana self-diagnosis system, with AI, makes it possible to identify the device problem in 90% of cases by only entering the description of the symptoms into the system.
In general terms, C&G IT Sustainable Tech has a worldwide technical assistance network, with a presence in 102 countries on five continents, with 200 employees and a network of partners locales.
A new Telefónica business
Service. Telefónica launched its electronic equipment repair service a few months ago through the logistics subsidiary Telefónica Servicios Integrales de Distribución, which operates under the Zeleris brand. This new technical service is a project for the repair of a wide range of electronic equipment, from mobile phones to tablets and laptops. In addition, it is available for both companies and private clients.
Partners. Zeleris fully manages the repair of the equipment, including packaging and transportation. According to Telefónica, the workshops are certified for the management of guarantees directly with the manufacturer itself. In this sense, the teleco has agreements with partners to offer this service.