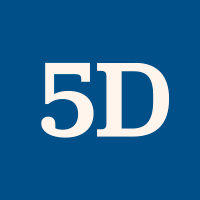 The Minister of Finance took the most expansive budget in history to the Congress of Deputies yesterday, also in some of the most exceptional conditions in history. Neither expenditure had ever reached such voluminous proportions as those projected for 2022, nor had any of its star items, social spending and investment, taken on such large amounts. And all of this with a not exaggerated estimate of an increase in tax revenue (8.1%) compared to the expected growth for the economy (7%), and with a very intense reduction in the fiscal deficit, down to 5%. . The explanation lies in the extraordinary contribution of European funds for more than 27,600 million euros, which are not computed either as spending or as a deficit in the domestic accounts, and which allow financing the largest program of public investment that is remembered. Spain spends and Europe pays.
Logically, this extraordinary European contribution has counterparts. Spain will not have to make any refund of such amounts and those that are to come in future years, but it will have to submit their execution to a severe exercise of control, and will have to implement a series of reforms committed to the European partners, such as like the pension system and the labor market. And in both cases the level of community demand will be high this time, since the delay in the case of pensions puts their future sustainability at risk, and in the labor market, the good experience and performance of the 2012 reform prevents executing a 180-degree turn that puts job creation at risk in the country with the highest unemployment rate in the Union, especially among young people. Therefore, the Government can launch the most ambitious investment program in recent years, but it will not be free in fiscal or regulatory terms. If a generous price is paid in these variables, with intense and determined reforms, their multiplier effect with investment will boost growth in the coming years more bulky than what the government's macroeconomic scenarios show, below 2% from 2023.
Budget that is easy to execute, therefore, but whose compliance will depend, as always, on whether the activity scenario on which it is based is met or is more generous than estimated. The small tax increases do not have the entity to derail the activity; but the scenario of energy costs, financing (the nominal rate of ten-year debt is expected to almost double) and wages if inflation becomes chronic, with progress as modest for employment as expected (2, 7%), do not help such a generous increase in consumption as the Executive predicts.