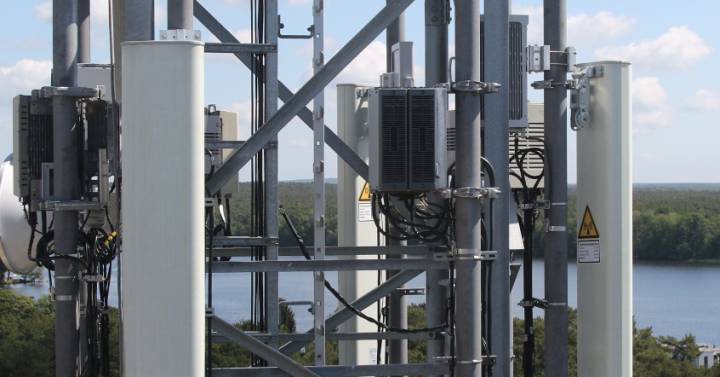 Deutsche Telekom has launched the sale of its telecommunications tower business, and expects non-binding offers in the next two weeks, according to Reuters, citing three sources familiar with the process.
The German operator is working with Goldman Sachs for the sale of its 40,600 towers, which could reach a value close to 18,000 million euros.
Interested groups include Cellnex, which does not yet have a large-scale presence in Germany, and American Tower, which in 2021 acquired most of the towers in the country from Telxius, a subsidiary of Telefónica.
The Spanish company did not want to comment.
A Deutsche Telekom spokesman told Reuters the company is in the process of reviewing options for the tower business, announced at the German telecom's Capital Markets Day in May last year.
Operators have accelerated the process of selling infrastructure assets, including telecommunications towers and fiber optic networks. Telefónica, for example, sold in 2021 the Telxius towers as well as different participations in fiber vehicles in Germany, Brazil, Chile and Colombia. Vodafone placed part of the capital of its Vantage Towers division in 2021, while Orange has also grouped its assets in this area in France and Spain, in the Totem company. Similarly, Hutchison sold all its tower assets in Europe to Cellnex, for close to 10,000 million euros.
Deutsche Telekom would need funds to reduce its current debt of 130,000 million euros, after its acquisition in the US, to invest in new networks and secure control of T-Mobile USA.
Industry sources point out, however, that, despite the debt, Deutsche Telekom is not in a hurry to sell the assets, and indicate that, if the offers it receives are not as expected, it could choose to look for other alternatives. At the beginning of the year, the German operator opened the door to a possible combination of its towers with those of Vodafone or Orange.
In addition, different financial entities have pointed to a possible agreement between Cellnex and Deutsche Telekom, including HSBC or CaixaBank.
At the aforementioned Capital Markets Day of Deutsche Telekom, its CEO Tim Höttges already highlighted Cellnex's consolidated position in Europe, and showed words of respect towards the Spanish group and its growth and operations strategy.