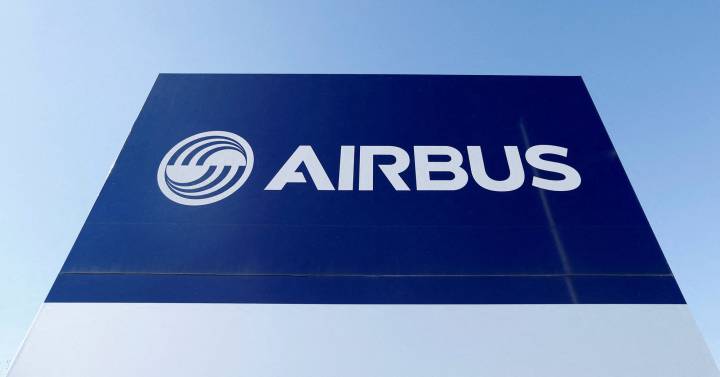 The Ministry of Defense and Airbus have signed a contract that exceeds 2,000 million euros for the acquisition of 20 Eurofighter combat aircraft that will replace the current F-18 that operate in the Canary Islands, according to the Airbus consortium at the fair. aerospace ILA in Berlin.
the so-called Falcon Program was authorized by the Council of Ministers last December and will provide the Air Force with combat aircraft equipped with electronic scanning radar (E-Scan), 16 single-seaters and four two-seaters.
Under the contract, with which the Spanish Eurofighter fleet will increase to a total of 90 aircraft, the first delivery is scheduled for 2026. The operation includes, in addition to the combat aircraft, engines, a simulator and the necessary support. They will have the Escan Electronic Scanning radar and the Dass (Electronic Defense System) from Indra, one of the "most advanced systems in the world, which will ensure the superiority of the aircraft in the coming decades", according to the company last month. December after learning of the intention to sign the contract.
"This additional order reinforces Spain's commitment not only to Eurofighter, but also to its development and industrial environment. We would like to thank the customer for its strong position regarding European defense at a time when it is most needed," he said. said after the signing the CEO of Airbus Defense and Space, Mike Schoellhorn.
In the opinion of the Spanish Army, this new acquisition of 20 new Eurofighter fighters "is strategic" to continue supporting the aerospace industry and is a clear message "to strengthen NATO's deterrent capacity", as explained by Spanish General Miguel Ángel Martín Pérez , head of the logistical support command of the Air Force.
Currently, the Air Force operates the Eurofighter from the air bases of Morón (Ala 11) and Albacete (Ala 14). With the arrival of the new aircraft, Spain could equip a third base with Eurofighter aircraft, specifically in Gando (Canary Islands) which houses Wing 46.
The Spanish Eurofighter is assembled, tested and delivered at the Airbus facilities in Getafe (Madrid) and its industrial footprint translates into more than 20,000 direct, indirect and induced jobs in Spain, according to the company.
Eurofighter is the largest defense program in Europe, in which the United Kingdom, Spain, Germany and Italy participate. In addition to its technological capabilities, it secures more than 100,000 jobs in Europe. To date, the Eurofighter program has registered 681 orders from nine nations around the world.