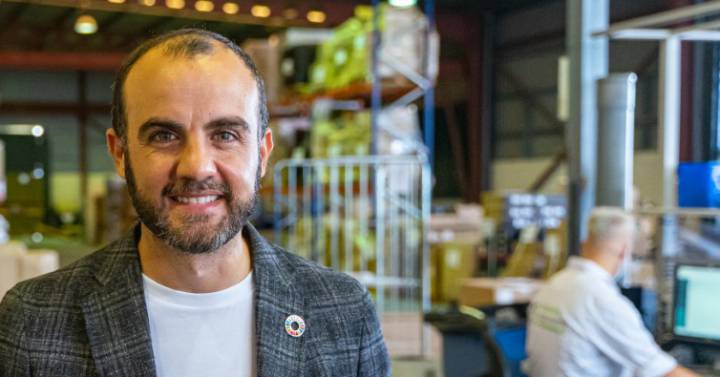 The Spanish company CyG It Sustainable Tech, specialized in electronic device reuse processes, has taken a step forward in its growth, with the approval of a new strategic plan for the period 2022-2025. The plan includes the opening next year of a green technology and circular economy Hub in the Sevillian town of Bollullos de la Mitación, with which it will raise the equipment it repairs per year from 500,000 to 750,000.
Alejandro Costa, CEO of the company, points out that the center will have an area of ​​10,000 square meters, with which the current workforce of 170 employees will be expanded by another 80 workers.
In financial terms, with this strategic plan, the company plans to triple its income after reaching 20 million euros in 2020.
The manager no longer speaks only of equipment repair, but of reuse, and indicates that the company is closely aligned with the various European directives on waste collection and device recovery, given the current crisis scenario for raw materials.
CyG It Sustainable Tech works with the world's leading manufacturers of technology equipment, including Lenovo, Samsung, LG and Asus. "We have the certification to work with all these companies," says Costa, who adds that they also work for Telefónica (it is the main partner in the telecom repair service), chains such as MediaMarkt and El Corte Inglés, or the main financial entities . The executive explains that these companies do renting of your equipment, and when it ends, it is reused. Costa indicates that another objective is to expand its presence in public administrations, which should also promote the reuse of equipment.
Repaired equipment
The manager states that most of the devices that the company repairs are portable, tablets and desktop computers, although it indicates that its market is expanding as the number of connected computers grows. In addition, it points out that mobile phones account for about 20% of repaired devices.
CyG It, which has Telefónica among its shareholders, raised two million euros of private capital in March through business angels from Holland. With this new financing, it sought to consolidate its new strategic plan, to reinforce its presence in the management of the integral technology cycle.