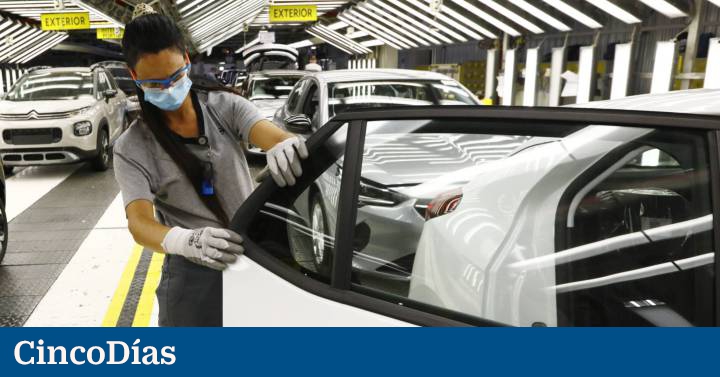 The month of September closed with a drop in vehicle production 32.2% compared to September 2020, reaching 178,055 units and motivated by the shortage of microchips in Spanish factories of automotive, which has been dragging since the end of the previous year, according to data published by the Spanish Association of Automobile and Truck Manufacturers (Anfac).
Until the third quarter of this year, a total of 1.5 million manufactured units have been accumulated, a figure that already represents only a slight growth of 3.6% compared to 2020. Compared to 2019, the latest comparable data before the pandemic, there is a sharp fall of 25.1% in the global count for the year.
Since the end of 2020, the shortage of microchips has progressively marked the situation and the pace of production of vehicle manufacturing centers both in Spain and in Europe. This context that is hitting the automotive sector is taking longer than initially estimated, straining the sector's production chain and setting down both the rate of manufacture and the market for new vehicles. According to forecasts, this situation will not be resolved until the end of 2022 or the beginning of 2023.
"For the ninth month in a row, the automotive sector faces to a significant shortage of raw materials that is conditioning our rate of production and that it is not expected to readjust until the end of 2022 ", José López-Tafall, CEO of Anfac, highlighted.
And the fact is that the main markets located in Europe are also being affected by this situation of scarcity of raw materials and record significant drops in sales in the last month. Compared to the same month of 2020, France (-20.5%), Germany (-25.7%), Italy (-32.7%) or the United Kingdom (-34.4%) registered decreases in their deliveries of new vehicles, which leads to a reduction in demand.
By type of vehicle, during the month of September, compared to the same month of 2020, the manufacture of passenger cars and SUVs has suffered a decline of 31.4%, with 141,930 units. For its part, the production of commercial and industrial vehicles registered a significant fall of 35.2% in the ninth month, to 36,125 units.