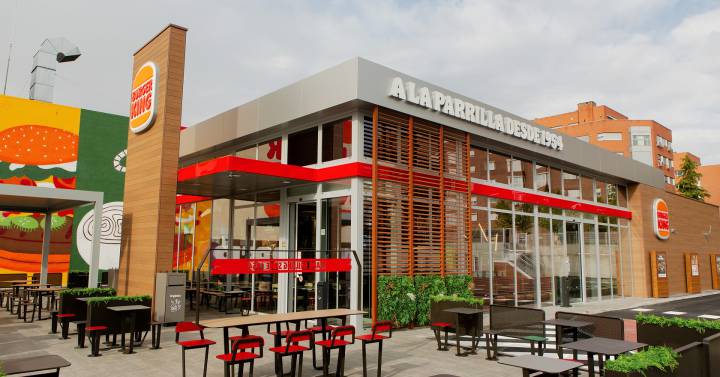 Burger King recovered its sales levels prior to the pandemic during 2021 in Spain, reaching 1,000 million euros in its system as a whole, that is, counting its own and franchised restaurants, as reported by the company. It did so in a year of network growth, opening 35 new establishments and reaching 884 in the Spanish market, of which 525 are self-managed and 359 are in the hands of franchisees.
The owner of the brand in Spain and Portugal, Restaurant Brands Iberia (RBI), which also develops the Popeyes and Tim Hortons brands, closed the year with a consolidated turnover of 637 million. This figure is made up of the sales of the restaurants of the three concepts. It is 33% more than in 2020 and is also above the 529 million in 2019.
However, it must be borne in mind that in the last two years RBI has carried out several purchase operations of franchisees in Spain, significantly increasing its network of own establishments. At the end of 2021 there were a total of 584, when at the end of 2019 it had 410 in Spain and 11 in Portugal.
The growth will continue in 2022, a year in which RBI foresees an investment of 130 million for the opening of 120 new restaurants in both countries. Of those, 80 will go to Burger King and another 40 to Popeyes, the chain specializing in fried chicken. The financial backing of Cinven, a fund that acquired the majority shareholding of the group last summer, will allow the investment.
"Without a doubt, 2021 has been a key year for Restaurant Brands Iberia. The entry of Cinven is, on the one hand, a support for the strategy developed in recent years and, on the other, it provides an important financial boost that will contribute to the development of the ambitious growth plans for our brands in Spain and Portugal," says the CEO of Restaurant Brands Iberia, Gregorio Jiménez, in a statement.