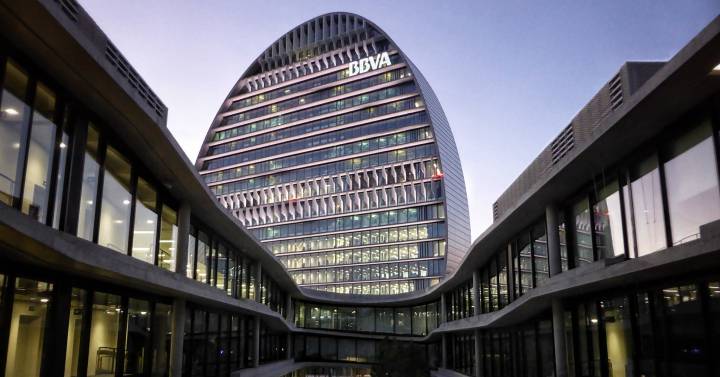 BBVA and the 500 Global venture capital fund have signed a collaboration agreement to identify new startups, technology and collaboration to identify new startups, technologies and emerging trends with the potential to impact the future of the most innovative industries and, by extension, in the financial sector.
The new BBVA-500 Intelligence Platform will try to promote new commercial partnerships, investments or pilot projects between startups and the bank. "With the BBVA-500 Intelligence Platform we will be able to attend, from a front row seat, the birth of new companies and disruptive trends in priority areas in BBVA's strategy such as sustainability. Innovation is more necessary than ever to accelerate the transition towards decarbonisation and combat climate change, "explained Javier Rodríguez Soler, BBVA's global head of sustainability, during the Money 2020 conference in Las Vegas where this new alliance was announced.
BBVA thus reinforces its open innovation strategy thanks to the agreement with 500 Global, a venture capital fund that includes more than 2,500 startups through 500 Global funds with companies in Silicon Valley, Asia, Europe and Latin America. 500 Global, through the new platform, will analyze the most innovative technologies, business models and trends that are emerging globally in specific high-growth areas that impact the bank's strategy.
It is expected that in its first year of activity, BBVA will have access and contact with approximately one hundred startups from the 500 Global portfolio belonging to these growth areas.
"500 Global is the ideal partner to achieve this goal, due to its global reach, its deep knowledge of the innovation ecosystem and its experience in startup programs with corporate partners," explained Robert Altes, head of the American portfolio at BBVA.
"This decade is shaping up to be a special time, led by organizations that can adapt quickly to a data-driven, decarbonized and decentralized world, and that is creating new inclusive opportunities aligned with BBVA's values," said Vijay Rajendran, Head Global 500 Corporate Growth. BBVA-500 Intelligence Platform is already active and has started to carry out its surveys in different countries. With this new agreement, BBVA consolidates the relationship with 500 Global, which started in early 2011.
Then known as 500 Startups, this fund received the first investment that BBVA made in Silicon Valley.