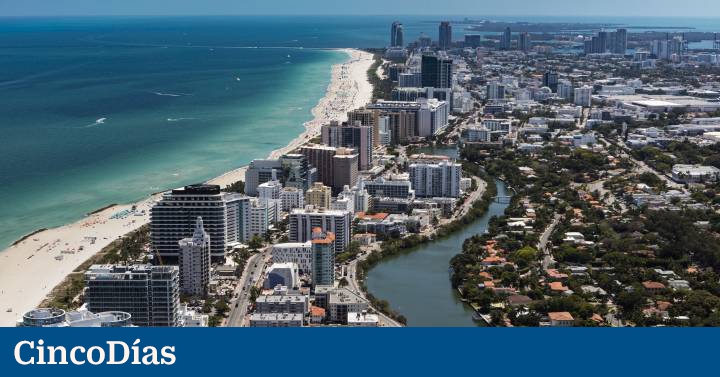 The real estate manager Azora makes the leap to the other side of the Atlantic. The company of Fernando Gumuzio and Concha Osácar has created an alliance with Exan Capital, based in Miami and created by former Santander executives, to enter the US market.
In this way, Azora leaves its traditional European market to enter the great real estate market of the world. For its part, Exan, which until now has focused on investments core and core plus (that is, in consolidated and quality assets) in the United States, seeks with this alliance to enter the segment of value-add, or value added, consisting of finding investment opportunities to reposition them in the market.
The new manager will be called Azora Exan and initially it will focus on the purchase of hotel and residential assets, a field where the Spanish company has extensive experience. In fact, the Gumuzio and Osácar real estate agency has created various specialized housing vehicles such as Lazora or the Socimi Hispania, the large hotel platform in Spain that it sold to Blackstone and is now part of HI Partners. Today, the company has created a new hotel vehicle called Azora European Hotel & Lodging with which it intends to invest 1.8 billion in the European tourism sector.
Later, Azora Exan will also invest in assets such as offices, logistics and housing for the elderly in the US At the moment, the partners have not made explicit the volume of investment planned for this new manager.
Exan is a manager that currently has more than $ 1 billion under management, although it has invested more than $ 3 billion in transactions since its founding in 2013. The company was founded by Juan José Zaragoza, former director of Santander in the US in the area of ​​private banking and real estate expert. Account as partners also with Ignacio Gil-Casares, former real estate manager of Santander in the US, and Tomás Von Hartz, also from the bank.
Zaragoza considers that the alliance adds the complementary experiences in their fields of these companies: "Both companies complement each other extraordinarily well. On the one hand, Exan has a clear ability to raise capital for real estate investments. core and core plus in United States". And he believes that, on the other hand, Azora brings "its great experience in raising capital" in value-add strategies throughout Europe.