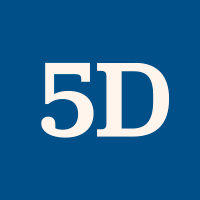 At a time when independent organizations such as the IMF or Airef have substantially revised their forecasts, the Government has maintained macroeconomic projections for the PGEs that are out of date. Business investment, which is the main determinant of long-term growth, is still not normalizing. In fact, the much-announced recovery of the employment gap due to the crisis vanishes when instead of talking about affiliation we go into the detail of the effective affiliation of the private sector. In addition, private consumption, when we follow it through the usual retail trade index, has been stagnant for five months in a row.
Beyond the inevitable negative impact on the future settlement and credibility of the Budgets, it is worrying that a crisis from which companies have only just begun to emerge is being considered over, with the consequent distortion in the scale of priorities and in the orientation of budgetary policy. Public spending is at historical highs, with an increase in spending on non-financial operations of 2.5% in the Budgets. While it is desirable that public investments and capital transfers can grow by more than 10%, it is necessary that these European funds be allocated to the projects with the greatest potential impact on growth.
It is not well understood that the administration's operating expenses continue to increase, with strong growth in public employment (200,000 employed in two years) and in the purchase of goods and services (increase of 14.6% without European funds) with the consequent future mortgage of public spending. Add that without learning from the previous errors, the various checks of current transfers to specific groups are repeated again, outside of the traditional criteria of equity or efficiency.
The worst thing is that the tax collection pressure will continue to rise with an increase in consolidated terms of public revenue of 12.7%, and therefore well above the 8.6% growth contemplated for nominal GDP. The reduction of the deductibility of contributions to pension plans and the approval of a minimum rate of Corporation Tax, the latter measure completely inexplicable, is especially inappropriate, when the collection of corporation tax has increased this year by a colossal 38% . In addition, the maximum contribution bases for Social Security have once again been raised by 1.7%.
Given that the suspension of fiscal rules and the ECB's purchasing policy of our public debt (it already has almost a third) are not indefinite, it would not have hurt to have started a sustainable and credible strategy that would help to reverse our bulky public debt from its current highs. Therefore, we must not delay any longer the start of a structural budgetary consolidation, which must be based exclusively on the efficiency of public spending, since the path of additional tax increases takes us away from the increasingly necessary fiscal competitiveness, and therefore therefore, they compromise economic growth and, therefore, the very sustainability of public finances.
Gregorio Izquierdo Llanes is Director General of the IEE