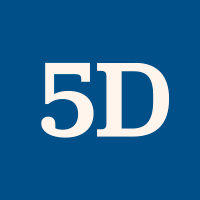 More and more economic research centers and analysts are emphasizing the dubious ability of Administrations to achieve optimal execution of European funds. And therefore, together with inflationary, production and supply tensions, these doubts represent cuts in growth forecasts for both 2021 and, most importantly, already 2022.
These funds are not to do things, but to promote a transformation in the fundamentals of the country's productive organization and promote competitiveness. They are not former generation, not even present generation, they are next generation. Spain is not one of the largest recipients of funds by chance, but by necessity.
As implementation procedures slowly become known, more doubts settle. In the case of items for energy rehabilitation, the funds have suddenly been so deep, so deep, that they are unattainable especially for small businesses.
What we are going to say today is an administrative heresy, but rehabilitation is a market that requires consumer participation. And a consumer market, the more divided, the more inefficient. We know that housing powers are transferred to the autonomous communities, and that is how it should be in terms of urban planning, heritage, etc. But in terms of energy rehabilitation, which is a science, the market unit would generate more capacity to mobilize demand. And it would open the possibility of integrating small businesses into scalable aid management systems, generating greater security for all. It is not a matter of taking space away from municipalities or autonomous communities, but rather of centering the leading role on citizens, to whom we must orient ourselves.
Neither let us turn a deaf ear to the call made by Minister Raquel Sánchez to municipalities and autonomous communities to adopt "the necessary measures" in their regulations to ensure that housing and building rehabilitation programs "achieve their desired objectives." Objectives on which, after all, not only will the future of the construction and reform sector depend, but also the rate of economic recovery in Spain. Working all together, under the same effective management, model, and communication framework, would be the first step.
Therefore, it would be advisable to establish a common transposition framework through co-governance between the Government and the autonomous communities, which in turn would facilitate the arrival of European funds to communities of neighbors and individuals.
This framework would speed up project start-up, ease the burden on municipal urban planning departments, and serve as a guarantee for the technicians who sign the works. In the short term, the solution at the municipal level is to generate work permits through a responsible declaration model. And to avoid the risks that this could originate, its effectiveness could be linked to the fulfillment of the rehabilitation project of the requirements to be subsidized, apart from complying with the health and safety measures.
Be that as it may, if the various levels of administrative management do not adapt quickly to manage this historic opportunity, Spain will lose the possibility of transforming a sector towards an activity with greater added value, capable of generating employment, pulling the rest of the economy and modernizing an outdated housing stock and energy predator.
Each of the programs included in the royal decree is independent and has its own deadlines, which prevents generalization. Thus, each call in a specific area will have its access requirements. And in this context, bureaucracy represents one of the main constraints on funds.
In short, to channel funds effectively, we would need a clear model that allows generating efficiencies in management through centralization of services and technology. And from here on, the figure of the rehabilitation agent takes on a special role. For this reason, from our organization we have applied to the construction materials stores for this mission, since they constitute non-overcrowded points of sale and close to citizens, a direct and personal meeting point, eliminating administrative obstacles, improving access to the information and, ultimately, increasing the effectiveness of the aid. A model of success in Germany that could be replicated in our country because the agents of the construction value chain are aware that each one must add to their plot.
The owners and the neighborhood communities may request the aid themselves, presenting the documentation required in the call. Now, the agents that we propose would constitute an intermediary figure between the Administrations and the users of information and advice, but also of request and processing of funds. In this sense, renovation companies or building materials stores, for example, may offer turnkey models to citizens and, provided they have the documents in order to act on behalf of the owners or community of neighbors, carry out the necessary procedures to apply for the subsidies.
This plan offers a unique opportunity to reform Spain. And on that reform (s) will depend the economic recovery and our social well-being. Let's get down to business, we can't afford to fail or miss this train. If we do not get on now, we will have to do it inevitably at a much higher cost, because the housing stock urgently needs it.
Sebastian Molinero is Secretary General of Andimac