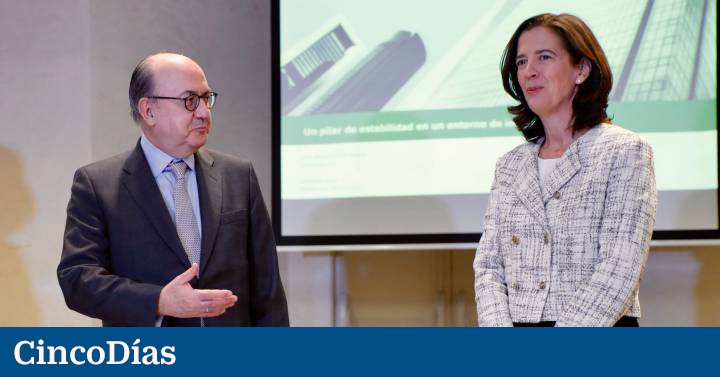 The Spanish Banking Association (AEB) begins a new stage. Alejandra Kindelán begins today her career as the new president of the banking employers for the next four years. Until now, Kindelán was the director of the Department of Studies, Public Policies and Institutional Relations of Santander and after being ratified today by the General Assembly of the AEB, she becomes the first woman to take the reins of one of the most important employer associations in Spain .
On her first day in office, Kindelán expressed her gratitude to the Assembly for the support received by all the entities (her proposal as a candidate was agreed by the five largest banks of the employer with a presence on the council). Likewise, he thanked José María Roldán, whom he replaces in the position, for promoting "an important transformation of the Association during his mandate".
In the same way, promised to collaborate with the entities to respond to the great challenges of the sector, such as the digital transformation of banking or the transition towards sustainable bonds, and to work so that the sector is closer to society and the role of banks is better understood.
Alejandra Kindelán has developed most of her professional career in the financial sector. Until now, she was the director of the Service of Studies, Public Policies and Institutional Relations of Santander. She has also been a member of the Board of Santander Consumer Finance in Europe and Santander Argentina. In addition, she has held the position of Executive Vice President of the Business Advisory Council to the OECD and President of the Committee on Economic and Monetary Affairs of the European Banking Federation. Unlike all her predecessors in the presidency of the AEB, Kindelán arrives directly from one of the partner banks employers and not from the administration or the Bank of Spain.
The situation arises that today has also been the last day of José María Roldán as president of the AEB who thanked the member banks for the "trust" placed in him during the last eight years and expressed his "satisfaction" for having been able to represent the sector in this period, marked by the years after the previous financial crisis and the Covid-19 pandemic.