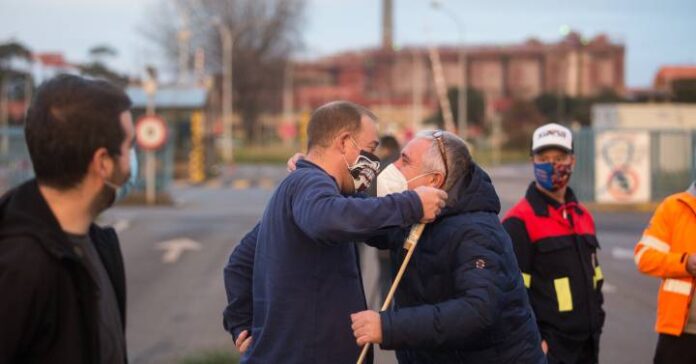 The multinational Alcoa has announced that it will halt plans to reduce its workforce at its San Ciprián aluminum plant in Spain "while it reviews the judicial decision" related to the collective dismissal process. Yesterday, the Superior Court of Justice of Galicia declared null the ERE that Alcoa it tried to apply in the plant for 524 workers to appreciate "bad faith" on the part of the company.
On October 9, Alcoa announced an ERE that entailed the dismissal of 524 workers at the only primary aluminum factory that remains in Spain, that of San Ciprián (Lugo). The company also communicated its intention of "orderly hibernation" of the electrolysis cells, with an annual production capacity of 228,000 metric tons. The group considers that "it has acted in good faith and in full compliance with the law."
He also insists on "the need to restructure the San Ciprián smelter" due to "significant and permanent structural problems."
As a result of the stoppage, the multinational based in Pittburgh has announced that it will not incur the charges of between 35 and 40 million dollars (28.5 and 32.6 million euros) that it previously announced for costs related to the layoffs of employees in the process of downsizing and collective dismissal. Additionally, due to strikes and protests at both the San Ciprián aluminum smelter and the refinery, the company will post a negative impact of $ 10 million in the fourth quarter, primarily related to the refinery.
Alcoa explains in a note that the workers' representatives "filed a lawsuit with the Superior Court of Justice of Galicia, which ruled in favor of the workers on Thursday, December 17, 2020." In the judgment of the court declared "null and void" the process of collective dismissal, he points out.
Previously, the company refused to sell the plant to both Liberty House and the Sociedad Estatal de Participaciones Industriales (Sepi).
.