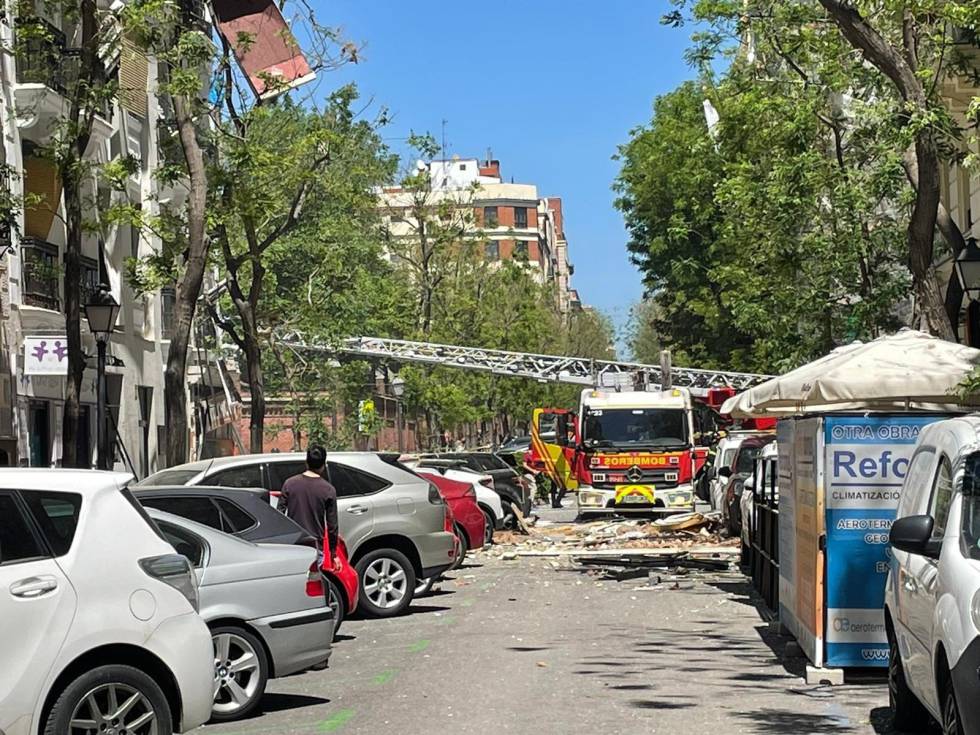 A strong explosion occurred this Friday in a house on the fourth floor of a building at the confluence of General Pardiñas and Ayala streets, in the Goya neighborhood of the Madrid district of Salamanca, leaving 17 injured and numerous pieces of damage.
As reported by Emergencies Madrid, Firefighters from the City Council are working on the four-storey building where the explosion occurred, of which the causes are still unknown, and which has been severely damaged, also causing numerous damages to parked vehicles and street furniture. .
In addition, they have carried out four rescues of people who were inside the building.
Firefighters from the Madrid City Council, Samur-PC, Municipal Police, National Police and Mobility Agents are working, in addition to Summa112, which is collaborating in coordinating the management of beds in hospitals.
After half past two in the afternoon, according to Emergency sources, in their jobs they were prioritizing the search for possible victims who may be inside.
For its part, Samur-Civil Protection has installed an Advanced Health Post (PSA) in which 17 people have been treated, of whom four needed to be transferred to a hospital for evaluation, all of them minor, except for one who he has serious injuries.
Meanwhile, the Madrid Municipal Police is regulating traffic in the area and has deployed the Air Support Section to capture images with drones from above.
The mayor of the capital, José Luis Martínez-Almeida, and the Government delegate, Mercedes González, have traveled to the scene of the events.
Finally, the Virgen del Loreto school has been evacuated as a precaution as it is in the vicinity of the building affected by the explosion.